"HE would chase the bowl all over the kitchen floor making so much noise as he tried to get every bit of food or every drop of water. The kibble would fly everywhere, water would splash all over the place," says Izzy Concepcion, describing mealtime with her golden retriever. "It was no fun always having to clean up after him. Also, I had to keep changing the water in his bowl because it would become lukewarm quickly and he didn't like that."
This was the situation that led to the launch of her business in May 2021. "Since I couldn't find bowls that addressed my problems, I decided to develop the product myself," says the 24-year-old entrepreneur. Named after her dog, Ollie Bowls started out with bowls that are like no other: deeper and wider than what's commonly available so food or water don't spill so easily, heavy so they're very stable and are not prone to toppling, and constructed with a silicone anti-slip base so they don't slide around even if your dog gobbles up food or laps up water too quickly.
The bowls are built with food-grade double stainless-steel walls that prevent heat transfer so water stays cold longer. The material is non-corrosive and doesn't rust so the bowls are very sturdy and easy to clean. Unlike plastic and ceramic, it is non-porous which means there is no place for bacteria and fungus to settle in.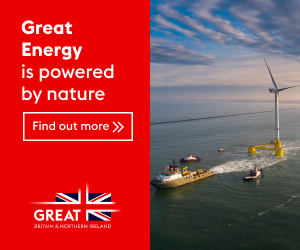 Ollie Bowls (www.olliebowls.com) are available in several fun colors such as pink, red, pastel blue, pastel yellow, black, and lilac. Every so often, limited-edition hues are released. The color doesn't easily fade because the bowls are powder-coated. Lilac is a special color assigned to help raise funds for Lara's Ark, an animal shelter and sanctuary. Twenty percent of the lilac bowl profits is dedicated to funding veterinary bills and daily necessities such as dog food, puppy milk, pet-friendly disinfectant, and grooming supplies of the residents at Lara's Ark.
What's fun about Ollie Bowls is they are customizable. Customers can choose from a variety of different fonts. But they are not limited to just names—they may also opt to have their logo laser-engraved like what several restaurant clients have requested. Moreover, Ollie Bowls also has its roster of exclusive artist partners who can draw your pet's face to be engraved on the bowls. The artists include Henlohooman, Furdoodles.ph, Facedit.ph, Pawtraits by Art Commission PH, Portraits by Gusabi, and Peach Canvas.
Ollie Bowls are not just for dogs. Among other customers are bunnies, tortoises, hedgehogs, and even birds. Pets of all sizes can use Ollie Bowls because they are available in three options: the mini is 2″ deep, 6.8″ wide, and has a capacity of three cups; the small is 2.5″ deep, 7.6″ wide, and can hold four cups; and the large is 3″ deep, 8″ wide, and can accommodate eight cups.
Last month, Ollie Bowls expanded its product line to include slow feeders which make it more challenging for dogs to eat, therefore slowing them down. This reduces bloat, a life-threating condition that can happen in dogs when eating too fast. The slow feeders also provide good mental stimulation. The durable puzzle-type attachments can easily be installed in bowls during feeding time.
Another new category of Ollie Bowls products are the mats. Currently, they have nine exclusively designed 20 x 12-inch mats that keep your pet's feeding space looking nice and clean.