The Philippines is home to more than 110 million people, with the population rising each year by more than 1%. With this massive population number, it's only expected that certain percentages and subpopulations are afflicted with some sort of health condition or disorder that may be impeding on quality of life. Unfortunately, one of these conditions is obesity. Today, obesity affects about 800 million people around the world – 27 million of which are Filipinos. In this article, we go deep into what obesity is, its causes, the possible effects on population health and the economy, and solutions that have been proposed to combat the obesity problem in the Philippines.
What is obesity?
The term "obesity" originates from the Latin word "obesitas," which means stout, fat, or plump. Throughout the Middle Ages up until the Renaissance, obesity was seen as a sign of wealth and was actually observed among the elite and nobility. However, after thousands of years, it was only the Greeks who first recognized obesity as a medical disorder. Hippocrates wrote: "Corpulence is not only a disease itself, but the harbinger of others."
In medicine today, obesity is defined as a condition brought on by the excessive accumulation of fat in the body, which often leads to numerous complications and comorbidities. These include but are not limited to insulin resistance, heart conditions, arthritis, and different types of cancers – effectively lowering their quality of life and longevity. While obesity has been observed for thousands of years, with various literature documenting obese characters as gluttons, the main cause has been elusive, with medical professionals considering several health factors as contributors to its development, including genetics, poor diet, and slow metabolism.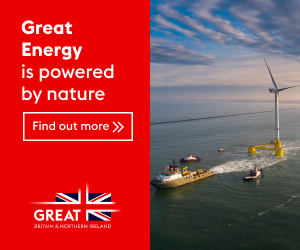 Is obesity a problem in the Philippines?
With a significant percentage of the population in the Philippines suffering from poverty, obesity may be one of the farthest health issues that people may think afflicts a significant number of the population. But even though malnutrition and widespread hunger has numbers that far outweigh the problem of obesity, this problem has now become a significant issue as numbers continue to rise in children and other vulnerable subpopulations in the country.
A recent study by the University of the Philippines found that young Filipinos are at a greater risk of obesity, due to the consumption of food that is energy-dense and nutrient-poor, exacerbated by growing urbanization and increased incomes.
"Evidence shows that overweight and obese children are likely to stay obese into adulthood and more likely to develop noncommunicable diseases, like diabetes and cardiovascular diseases, at a younger age," the United Nations Children's Fund commented some years back.
"People who were obese as children are more likely to be obese as adults," explains The Merck Manual of Medical Information, "largely because when weight is gained during infancy and early childhood, new fat cells form. People who become obese during childhood may have up to five times more fat cells than people who maintained a normal weight."
Today, about 3 of every 10 Filipino adults are obese, and this statistic will continue to be on the rise according to the Food and Nutrition Research Institute (FNRI). In 2015, a whopping 22.3-percent increase was observed in the overweight population and a 6.1-percent increase in obese adults. According to FNRI's study, "If the trend continues, this will lead to more health-related diseases, which can lead to death."
Possible causes behind the rising obesity rates in the Philippines
As more and more organizations and health professionals start seeing obesity as a rising epidemic, more research and scientific investigations are being done to pinpoint possible causes from both economic and medical perspectives. Some of the possible causes that are now being proposed as the primary reasons of the rising obesity rates in the Philippines include:
Surplus of fast-food chains and eat-all-you-can places in the Philippines.
The spread of fast-food chains in the country is considered the top economic cause of the rise in obesity in the Philippines. Experts say that individuals who opt to eat at fast-food chains instead of preparing homecooked meals were exposed to higher risks of becoming obese.
This is backed by a study by Ananya Mandal, a clinical pharmacologist in the Philippines. According to her, fast-food meals contain high calorie counts and their portion size varies. In contrast, calorie content with meals cooked at home can be controlled, since the individual can choose healthier options for his or her ingredients that will go into the dish. Most fast-food meals contain high sodium and high saturated and artificial trans fats and are high in sugar content.
Mandal notes that eating out is a contributing factor in obesity, as calorie content as meals eaten outside of the home is 55% higher than that of meals consumed or prepared at home.
In addition, eat-all-you-can restaurants are also being blamed because they ultimately pose the risk of overeating. According to Ivy D. Ramallosa, a registered nutritionist-dietician at the Makati Medical Center, if an individual eats out often and opts to go for an eat-all-you-can buffet, this increases his or her chance of accumulating unwanted body fat. Eat-all-you-can buffet meals can often lead to overeating, thus, increasing one's chance of getting obese.
Prevalence of junk food in the Philippine market.
When you visit the supermarket today, chances are you're going to find a surplus of junk food that are high in calories and filled with glucose. This prevalence of unhealthy food not only sates food cravings in an unnatural way, but it may also lead to food addiction, as the human body adjusts to the constant barrage of calories and carbohydrates.
Limited physical activity in adults and children.
Aside from the deteriorating quality of food available in the market today, the lack of physical activity and exercise that adults and children take part in is also a possible reason why obesity rates in the Philippines today are at an all-time-high. For adults, this may be explained by the sedentary lifestyle that office workers and corporate employees often lead. Day in and day out, employees are expected to remain at their desks in front of computer screens, with little to no motivation to increase their step counts. For children, more and more of them are now starting to shift to more inactive activities instead of physical games and sports.
Genetics.
In medicine, one of the purported culprits of obesity also includes genetics, with individuals who have obese parents or close relatives typically having a heightened risk of being obese in later life. However, a genetic predisposition does not linearly mean that someone will become obese. It is still highly influenced by lifestyle habits, food choices, and exercise.
Poor Lifestyle Habits and Regular Alcohol Consumption.
Lastly, the last possible cause of obesity in the Philippines is poor lifestyle habits. These include poor food choices and overeating. Together with inactivity, poor control over food portions and constant feasting will lead to excessive weight gain and, ultimately, obesity.
In addition to these, excessive alcohol consumption is also a contributing factor in obesity. According to the Merck Manual, "Alcohol tends to increase the number of calories taken in because it is usually consumed in addition to food. A single shot of liquor has 80 to 90 calories. A 12-ounce regular beer, which is about 8 percent alcohol, has 150 calories. As soon as alcohol is consumed, it is used as energy, causing the calories from food to be stored as fat."
Proposed solutions to the Philippine obesity problem
Fortunately, the rise of obesity rates in the Philippines has not gone unnoticed by the government and health associations operating in the country. Numerous programs and plans of action are now being created and launched to help spread awareness and solve the obesity problem in the Philippines. Medical professionals are now looking at various interventions that look promising in reducing obesity at both the individual and population levels, such as promoting low-glycemic, low-calorie, low-fat, and low-carbohydrate diets for overweight and obese individuals.
Local government units are also expected to investigate the possible problem areas that may be exacerbating the obesity problem in their region, and at the same time come up with initiatives to increase the level of physical activity of their local constituents. These include planning green and open spaces for communities, strengthening local health systems, and launching physical activity programs for different age groups.
To address the deteriorating quality of food, on the one hand, more and more local and global food manufacturers are innovating food products to improve both the nutritional content and accessibility of healthy food for all people. This innovation has led to numerous food products that are fortified with essential nutrients and important vitamins to improve the nutritional levels of children and adults.
However, while there have been a few strides in solving obesity in the Philippines, it is still often regarded as a non-priority, since a lot of organizations choose to focus and address malnutrition and hunger instead of obesity. And as long as obesity is not seen as one of the primary problems in society, obesity in the Philippines will remain an overlooked issue.