Everything Ben&Ben touches seems to turn into gold or in the case of their music, even platinum or whatever its equivalent in today's streaming world.
With two full-length hit albums and too many hit singles to count under their belt, the indie folk-pop band has come a long way since twins Paolo Benjamin and Miguel Guico started a duo called The Benjamins. Since 2017, Ben&Ben has expanded into a nine-piece ensemble and is now arguably the Philippines' most sought-after OPM act.
It's no surprise then that the band has more than their fair share of endorsement deals with reputable companies in the country including mobile service provider Smart Communications, Inc. or simply Smart. Just last year, Ben&Ben provided the theme song to one of Smart's biggest campaigns, "Inevitable" while the group's highly successful concert, "Kuwaderno" was streamed by Smart this year through its Gigaplay App.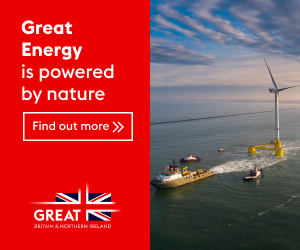 The Filipino term "kuwaderno" which means journal or notebook is actually part of the title of Ben&Ben's second and latest album, Pebble House, Volume 1: Kuwaderno which the band says features music that reflect "stories, messages, experiences, learnings, and insights that accompanied them through their self-reflecting but fulfilling journey."
"Each song, much like an entry in one's personal journal, encapsulates something uniquely special to represent something in a certain point in time.We felt it would be important for our second album to be a work that brings us closer to our listeners and introduces them more to the wide spectrum of what we are capable of and of who we are as people," the band said in a statement following the album's release last year.
To allow fans to enjoy their music on a whole new level, Ben&Ben is again joining forces with Smart on a new campaign to promote their music on the Apple Music streaming platform.
What sets Apple Music apart from other streaming platforms is its exclusive Spatial Audio feature, which allows Smart subscribers to listen to music in surround sound with the use of compatible headphones and earphones. Powered by Smart, the service touts an out-of-this-world listening experience in addition to the Lossless Audio feature that already upgrades music streaming to a whole new level.
Ben&Ben fans will marvel at the Spatial Audio-enhanced sound of the band's modern day OPM classics like "Kathang Isip," "Araw-Araw," "Pagtingin," "Upuan," "Masyado Pang Maaga," and "Paninindigan" and many more in Apple Music.
In the new campaign video released by Smart, Ben&Ben takes fans on a captivating ride as they explore how Apple Music's Spatial Audio is meant to be enjoyed. In more ways than one, it feels like the listener is right beside the artist, in this case, the band, while streaming their songs.
Every song in Apple Music, not just by Ben&Ben's, transports the listener front and center, thanks to the Spatial Audio has enhanced the music.
Now with over 90 million songs, Apple Music offers an extensive catalogue of music spanning every known genre from R&B, rock, jazz, Western pop, K-Pop and of course, OPM as typified by Ben&Ben. All tracks can be streamed in high-quality Lossless Audio, which means every note, every element and every nuance is captured in crisp, crystal clear sound that elevates every music fan's listening pleasure.
To allow its subscribers to immerse themselves in this exceptional music streaming experience, Smart is offering free six months of Apple Music subscription via the Smart Gigalife App. If the way Ben&Ben captivates audiences is any indication, most music fans need very little convincing and are already streaming in Spatial Audio as we write this.