Singer-songwriter Adrienne Sarmiento Buenaventura or simply Adjeng is on a roll. Even while juggling her roles as a mom, a worship leader, freelance writer, and entrepreneur, she managed to release new songs on a consistent basis.
Last year alone even amidst the pandemic, she released a whopping eight digital singles. This year, Adjeng continues her hot streak and has just released a new single, "More Than A Little" which follows her earlier 2022 releases, "That's Okay (To Be Not Okay)" and "Rollercoaster."
Even as many people are starting to hear about her only in recent years, Adjeng has been carving a steady career in the music industry for quite a while, having started as a singer for several showbands. She later wrote songs for other artists including "Sometimes That Happens," a 2013 PhilPop entry recorded by Ace Libre.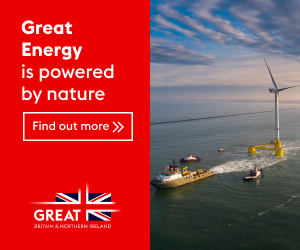 But since she began to record her own songs, Adjeng has been mostly identified with tender ballads as typified by earlier releases like "Walk On Water," "Please," "If Only," and "Hinga."
Her 2022 releases, however, especially "Rollercoaster" and "More Than A Little" reveal a different side of Adjeng. Owing perhaps to her longtime stint with showbands, Adjeng may have found her niche with this new sound, a soulful brand of R&B-influenced pop with a sexy J. Lo vibe. And by all indications, she seems to be very comfortable with it.
In a recent interview with SoundStrip, one of the most exciting emerging voices in OPM talks about her new songs and the direction her music is headed.
You've come a long way in the industry and came to prominence as a songwriter for other artists, what to you is the most fulfilling thing about singing your own songs?
I started in the music industry being a band vocalist first and eventually did record my own compositions and collaborations with my bandmates. It was when I started entering nationwide songwriting contests that other artists started interpreting the songs I co-wrote. Last year, when I started creating a catalog of my collaborations or the songs written with other composers, I felt a spark of joy.
But this year, with finally being able to release songs that I wrote completely in terms of both melody and lyrics, I feel I am able to express who I am as an artist. The fulfilling part is being able to step out of my comfort zone and apply what I've learned and what I continue to learn, and keep growing as a singer-songwriter.
Tell us something about some of your new releases this year like "More Than A Little" and "Rollercoaster" and the inspiration behind them.
While I have dabbled mostly in pop, I have to say that 90's R&B made a huge impact on me, and I wanted to reflect that in "More Than A Little." So I tapped Thyro Alfaro as the arranger and if you're familiar with the hits that he's written like "Dati" and the ones recorded by Sarah Geronimo. I feel that Thyro's got his pulse on the current sound and I wanted a song that not only people could resonate with but feels timeless even though it's current.
"Rollercoaster was coming from a different place and influenced by a lot of the acid jazz that I grew up with. I remember writing "Rollercoaster" in the middle of the pandemic when I was already feeling the cabin fever most of us may have experienced. But then even in those days, I noticed that there were some good things that came out of us being on lockdown. My husband and I grew even closer, we were able to get to know our children more, and enjoy our time together at home.
So a spark of creativity was ignited in me during the pandemic. With the help of my daughter who was a budding pianist, I finished the song in 10 to 15 minutes. The melody and lyrics flowed so quickly. All the twists and turns, the highs and lows we experienced made their way into the words of "Rollercoaster." Even while quarantined, I saw how life can still be viewed through rose-tinted glasses.
Is there a pervasive theme that comes out in the songs you've written?
For past collaborations, mostly for songwriting competitions, my lyrical themes were mostly about heartbreak or moving on or emotions from a love relationship, often mid-tempo tunes or ballads.
On my own, I write the way I feel, and I have to say that I'm at that place where I feel free and not bound by being stuck following a pattern or trend. But I will say that I love surprising people, and the next songs may not necessarily have the same themes as "Rollercoaster" or "More Than A Little" but will definitely leave you wanting to hear more. I may come up with a ballad or something sentimental, or I may decide to go in a totally different direction. But what I can promise is this, I will stay authentic to the emotions I feel at the time I created the song, and because of that, I pray it will resonate somehow with the ones who will listen to it.
With most artists into collaborations nowadays, do you see yourself again collaborating with other artists, songwriters, and maybe even rappers?
I'm always open to collaborations since I have co-written many songs with other people. I'm excited about the possibilities of working with new musicians, and not just in songwriting, but also in singing with different artists. I'm super game. I just love that I'm able to share what I'm about, and I'm really just beginning, even after being here for quite some time.
Right now, being able to work with excellent arrangers and musicians I've known for so long is such a joy. It feels good knowing you can work with like-minded and passionate people who also take music seriously, but who also know how to have fun in the process.
What else can we look forward to Adjeng in 2022? With the pandemic now in a very manageable state, does this include live performances?
I would love to be able to be a part of gigs or a guest in shows where I can perform my original music. There's more original music coming your way, I honestly can't wait for you to listen to my coming releases. For now, it's being able to get the music out there and work towards building a following. I just want to keep growing as a singer and songwriter. Music and writing are my lifeblood, and I look forward to singing my songs live very soon.