Photos by Red De Asis
Often referred to as either the City of Love or City of Smiles, Iloilo is the capital of its densely populated namesake province, a highly urbanized economy, and yes, a sought-after tourist destination. And for good reason.
Those who have never been to Iloilo City or those who have been here but have not really taken a closer look at this wonderful metropolis are missing out on fully appreciating its rich history and culture.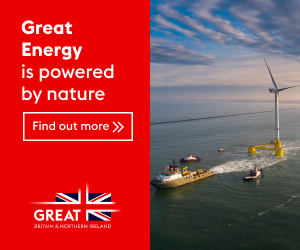 Thankfully, we were given a golden opportunity to see Iloilo City up close and personal during a recent media familiarization tour hosted by Citadines Amigo Iloilo, formerly known as Amigo Terraces Hotel.
Now with a brand-new look and given Citadines' signature "apart' hotel" treatment pioneered by real-estate giant CapitaLand and subsidiary The Ascott Limited Philippines, Citadines Amigo Iloilo breaks new ground as the first serviced residence concept in Western Visayas. Combining the comforts of home with the conveniences of a hotel, Citadines Amigo Iloilo is designed to appeal to transient tourists, visiting business executives, expatriates, and of course, the discerning Ilonggos.
Camiña Balay nga Bato
During our three-day visit to Iloilo, our first stop was Iloilo's famous Camiña Balay nga Bato or translated as "house by the river" at Osmeña Street. You've never really been to Iloilo if you have not set foot or dined in this ancestral home at least once. Built in the mid-1800s, how it managed to stand the test of time may be attributed to its strong materials that consisted among others, of bamboo, nipa, and Narra wood.
It is just one of several examples of 19th-century Spanish architecture that is prevalent all over the city and harkens back not only to a time that typified how wealthy Ilonggos lived but also to the generations that followed. In addition to its antique furniture, there are also remnants from the decades that followed including vintage transistor radios, typewriters, telephones, and more recently, even early cellular phone models.
Of course, the good food is another big reason why people go to Camiña Balay nga Bato, and the buffet lunch we were treated to is nothing short of unforgettable. In addition to its signature Pancit Molo and famous Tsokolate de Batirol, its mostly native Ilonggo fare included Hinanggop, Ratotoy, Empanada Giring-giring, Embutido de Arevalo, Pancit Miki Bisaya, Pork Binuog with Hot & Spicy Dip, Kalo-Kalo Kalkag Rice (KKK) and the very refreshing Calamansi with Cucumber Cooler.
And you can have these and more for lunch and dinner at a surprisingly affordable rate of only P500 for a minimum group of 10 strictly by reservation at least a day before your intended meal.
Miag-Ao Church and Hablon Weaving Community
The following day, off we went to Miag-Ao to visit its famous Miag-Ao Church also known as the Santo Tomas Villanueva Parish Church. Founded in 1731 and is one of only four Baroque churches in the country, its magnificent structure is a sight to behold.
According to our tour guide, the church's most distinguishing feature is its two huge bell towers which doubled as watchtowers to defend Miag-Ao against the invading Moros. The two belfries are of uneven height as the three-level East belfry is one level shorter than the four-level West belfry.
Elements of Medieval Spain, as well as 18th century Chinese and Muslim influence, abound while enclosed in a glass case on the rear side of the church are images of St. Thomas of Villanova to whom the church is also named and dating back to the 1790s.
Also in Miag-Ao is the Pangabuhian Weaving and Fiber Processing Center which is apparently one of the centers of the Hablon weaving community in Iloilo. Taken from the Hiligaynon word that means "to weave," Hablon is a high-quality textile made from locally made fabrics such as piña and abaca and is known for its colorful combinations.
The traditional art of Hablon weaving, with all its intricacies passed down on to generations, also dates back to the 18th century and continues to dazzle both the locals and visiting travelers. Hablon products are also sold outside the weaving centers including in Camiña Balay nga Bato.
We had lunch and dinner at two of the most popular restaurants in the city. For lunch, we went to Breakthrough Restaurant in Arevalo which specializes in such popular dishes as Binakol nga Manok and Sizzling Kansi. For dinner, it's off to Muelle Deli and Restaurant located along the historic Iloilo River.
Although its name suggests that it's Italian-inspired, the restaurant serves a fusion of traditional and international cuisine including a wide array of pasta, pizza, and meat fare that will particularly appeal to diners with big appetites.
Citadines Amigo Iloilo
In between these visits, we spent the rest of our weekend in our cozy rooms at Citadines Amigo Iloilo. Just like in the other Citadines Apart'Hotels, my "apartment" unit had its own living room and includes a fully-equipped kitchen with a stove and microwave oven which in particular was ideal to prepare the take-out La Paz Batchoy that I had in between the trips and the meals.
Located right smack at Iloilo's thriving capital and surrounded by popular and accessible popular landmarks including SM City Iloilo which is just a stone's throw away, Citadines Amigo Iloilo is positioned to be everyone's "Home in the Heart of the City." With 121 rooms and a full range of facilities including a launderette, fitness center, swimming pool, and a soon-to-open all-day dining restaurant, there's absolutely no reason not to feel at home here.
"With its unparalleled accommodation and service, Citadines Amigo Iloilo offers a unique travel experience as the booming economy of the city allows visitors to see the best of traditional culture and modern development," noted Resident Manager Gerald Fontanos.
Indeed, the Iloilo City experience is one that is best enjoyed when booked in a worry-free accommodation provided by a place like Citadines Amigo Iloilo where one can feel at home even while, well, away from home.
Image credits: Red De Asis