Already considered as one of the leading causes of death on a global scale according to the World Health Organization (WHO), diabetes is also not surprisingly a major health concern in the Philippines.
According to data from the International Diabetes Federation (IDF), the Philippines ranks behind China, Indonesia, Japan, and Thailand among Western Pacific countries with the most number of diabetes patients. The IDF also revealed that 6.3 percent of the country's adult population are afflicted with this chronic condition that over time takes an enduring physical, emotional and mental toll on families and communities.
There is still no known cure for diabetes but with numerous complications that often include irreversible damage to the heart, eyes, kidneys, and nerves, it is imperative for patients living with diabetes to properly and constantly manage the condition to prevent its devastating consequences.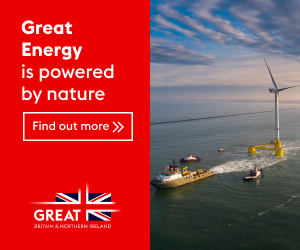 In a recent interview with BM Health & Fitness, endocrinologist Dr. Juan Maria Ibarra Co from the University of the East Ramon Magsaysay Medical Center Diabetes Center discussed how adopting lifestyle changes and diabetes technologies can help patients and families impacted by diabetes to build resilience to the condition.
Optimal outcomes
As underscored by the Mayo Clinic, diabetes resilience involves achieving optimal diabetes outcomes despite the condition's challenges. Living with diabetes is a constant balancing act that involves not only the usual medications but also the proper diet and exercise to control the patient's blood sugar and ward off complications. With healthier lifestyle choices and a positive mindset, diabetes resilience has been known to lower A1C levels which is an indicator of better diabetes control.
Dr. Co noted that when doctors, especially endocrinologists like himself, fully explain what diabetes is all about and what will happen to them if they do not properly manage their condition, many patients are then motivated to make the necessary lifestyle changes.
Unfortunately, many diabetes patients don't realize that they need to sustain the changes they make as once diagnosed with diabetes, managing the condition is something they need to do for the rest of their life.
"Patients become afraid of the complications for a while, and they do change their lifestyle. They start to eat healthier, they become more physically active, and eventually lose weight. But as time goes by, they stop those good habits and start going back to their old ways, their old habits," Dr. Co lamented.
Because of this tendency, Dr. Co, who takes inspiration from the best-selling book, Atomic Habits: Tiny Changes, Remarkable Results by James Clear underscores the importance of having a firm resolve not just for the diabetes patients but also for family members that comprise their support system.
"It's really just a matter of thinking long term from the very start. You need to understand that you need to avoid sugary foods for the rest of your life. And no matter how busy you are with work, you need to find time to exercise on a regular basis. If you're a smoker and drink alcohol, you need to eliminate them, too. And of course, you need to take your prescribed medicines to maintain healthy blood sugar levels," he further pointed out.
30-day challenge
To further drive home the point where lifestyle changes and diabetes technologies can help build diabetes resilience, Abbott Laboratories conducted 30-Day Challenge last year that emphasized nutrition counseling, continuous glucose monitoring, and nutrition supplements. The challenge, presented by Glucerna and FreeStyle Libre, resulted in three out of four participants experiencing a significant reduction in their glucose levels.
While not directly involved in the challenge, Dr. Co intends to use it to inspire his own patients to do the same, taking notes of some bad habits that many people developed during the pandemic.
"As you may remember, the Covid-19 pandemic was already upon us so a lot of us have neglected our lifestyle behaviors during that time. We've been eating too much. Whatever food is available at home, even if our choices are unhealthy. We're not exercising as much because of the pandemic because of the stay-at-home orders," Dr. Co recalled.
"But now that things have started to settle down, maybe now is the time to start to rethink our health and start concentrating on getting healthier again. We should be starting to visit our physicians again to get screened for diseases and live a healthy lifestyle."
Within the framework of Abbott's 30-Day challenge, Dr. Co believes that those unhealthy and bad vices that were developed during the pandemic including poor choice of food and lack of physical activity can be fixed by simply eating right, exercising more, and maybe even losing weight for those who are overweight.
Even with the limitations and restrictions imposed by the pandemic, Dr. Co and many of his fellow endocrinologists personally found the time to attend to patients and to continue to remind them to keep their focus on managing their diabetes.
"Communication is very essential. We offered online consultation and telemedicine very early during the pandemic. My patients are lucky because they all got my personal cellphone number which is written right in my prescription. So during the pandemic when they couldn't come to the clinic, they will be texting me, 'Doc, how can we consult with you?' I do have an online telemedicine practice so we were able to have these consultations even though patients could not personally come to the clinics," he shared.
Glucose monitoring
Since Dr. Co did not get to personally see his patients as often as he would have wanted, taking laboratory tests was also not easy since people didn't want to go out during the pandemic. What really helped them more was glucose monitoring devices that allowed them to constantly check their blood sugar levels at home.
Whether it was those usual glucometers that require finger-pricking or Abbott's FreeStyle Libre, a revolutionary sensor-based, pain-free, and continuous glucose monitoring system that does away with fingerpicking. What sets this device apart from standard glucometers is that it measures glucose from the interstitial fluid.
Constant glucose monitoring will therefore allow doctors like Dr. Co to give or adjust prescriptions and give online advice that is of invaluable help to diabetes patients.
In addition to breakthrough technologies like FreeStyle Libre, aggressive research has resulted in more treatment options than ever for diabetes.
"Because diabetes is a rapidly evolving field, there's always something new that comes out that is introduced in our once or twice-a-year conventions. A lot of companies are putting out research on diabetes because there is really a lot of diabetes patients here in the Philippines. In recent years, we've seen the development of diabetes drugs that not only regulate blood sugar levels but also decrease the rate of cardiovascular as well as reduce mortality and kidney failure."
"The management of diabetes in recent years has indeed vastly improved. There was a time when the only goal is to lower your high blood sugar. Now, our targets also include addressing the risks of heart and renal failure in general to reduce the clinical complications of diabetes, rather than just looking at the lab results and numbers," Dr. Co concluded.