The tranquil and serene Anya Resort sits on 7.2 hectares of farmland straddling parts of Tagaytay and Silang in Cavite.
This resort may not have the view of Taal Volcano but it also does not have the noise as it is intentionally removed from the hustle and bustle of Tagaytay Ridge. Instead, Anya (from the Sanskrit word for "no limits" or "no boundaries") offers guests relaxation, pampering and luxury, with world-class amenities set in a place surrounded by nature. The quiet surroundings, plus its beautiful, lush landscaping, are ideal for relaxation and destressing from work.
Opened in July 2016, Anya Resort is managed by the Anya Hospitality Group (AHG) which also manages Club Punta Fuego, Amara Residences and four franchised branches of Go Hotels. Santiago "Santi" R. Elizalde, president and CEO of Roxaco Land Corporation, is the visionary behind the resort.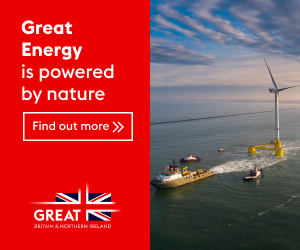 This sprawling development, designed by Manny Samson and Associates, showcases the world-renowned Filipino aesthetic integrating comfort, functionality and sophistication and combining modern design with traditional Filipino materials (bamboo, abaca, capiz, Philippine hardwood, etc.). These are reflected in their 78 very clean, beautiful, well maintained, tastefully decorated and spacious rooms, all non-smoking.
All these rooms are air-conditioned and furnished with telephone, cable TV, a mini-bar, coffee or tea maker, in-room safe, iPod docking station and comfortable beds, sheets and pillows. The ensuite bathrooms have his and her lavatories, a separate walk-in shower and a whirlpool bathtub and are provided with bathrobes, hair dryer and free toiletries (organic shampoo, conditioner, bath gels, and lotion). Wi-fi is free in all rooms as well as in public areas. As part of their design layout, some rooms include a separate living room and balcony or terrace.
Anya Resort Tagaytay is a member and the third establishment in the Philippines to receive a seal of approval from the Small Luxury Hotels (SLH) of the World, an exclusive group of just over 500 luxury boutique hotels and resorts around the globe. To be called an SLH establishment, the place is visited by anonymous inspectors who check if a hotel meets the SLH's world-class standards. In its first year alone, Anya got a score of 93.5 percent. Today, Anya is one of only two Philippine resorts that are members of SLH.
The level of customer service, by Anya management and staff, is exceptional. The world-renowned Filipino hospitality is at its best here as all resort staff are nice, friendly, well trained and incredibly professional. Everyone greets you everywhere you go—from the Resort Manager Ms. Melody Amacio, the charming security team and waiters down to the friendly Anya Experience Assistants, the resort's very important asset, who make sure that all guests, of all ages, have a fun and relaxing time during their stay. Golf buggies whisk guests directly to their suites which are only turned over after thorough cleaning, sanitation and disinfection are strictly undertaken.
Managing the resort, since August 2018, is the young, hardworking, always smiling but soft-spoken Mikel Arriet who first arrived in Manila in 2004 by way of the lovely town of Andoain, Gipuzkoa in the Basque Region of Spain. Formerly the Executive Chef of Fuego Hotels, Mikel oozes with talent and is passionate when it comes to his job. He ably steered Anya through two challenges that hit the resort and Tagaytay City—the 2020 Taal Volcano eruption and the Covid-19 pandemic.
March 23 of this year also heralded the arrival of a new chef—the multi-awarded Jose Luis "Chele" Gonzalez. Born and raised in Torrelavega in the north of Spain, Chele has been based in the Philippines since 2013. His arrival at Anya added another reason to visit this wellness resort—its fine dining restaurant, now rebranded as Samira ("wind" in Sanskrit) by Chele Gonzalez. Chele, with the able assistance of British-born Anya Resort Executive Chef Chris Leaning (with over 35 years in food management operations), created a menu not limited to Spanish or modern Filipino fare, but which also drew inspiration from other cuisines around the world. As per the two requests of fellow chef Mikel, Chele made the starters "fun and playful" and the main courses "simple yet satisfying." Try out the captivating 6-course set menu, the creative a la carte offerings, the signature 4-course Cocido Experience (a combination of Tagaytay flavors and Spanish cuisine) and their tapas. On weekends, they host barbecue nights.
Anya is also about rejuvenation at the Niyama Wellness Center. Inside the treatment rooms of Niyama Spa, place yourself in the hands of skilled therapists, employing the best techniques and using the finest high quality, natural and organic materials (oils, scents, etc.), as you indulge in a relaxing body scrub; a cool and exfoliating facial; calming water treatments; a hand or food massage and body wrapping. To add to your wellness journey, Anya also offers guests yoga sessions at the outdoor area for those looking to improve the body's physical and mental well-being.
If you want to sweat what stresses you out, there is also a fully equipped gym and fitness studio with complete sets of weights, cardio machines and workout equipment. The heart of the resort is its central heated pool, divided into 4 sections—the L-shaped infinity pool with a depth of 4 feet and 3 pools for small children. Overlooking the pool and the gardens is the Anila Poolside Restaurant, the resort's second food and beverage outlet. This coffee shop serves breakfast as well as brick oven-baked pizzas, craft burgers, salads and pasta. For weddings, birthdays, seminars, conventions and other occasions, Anya has three function rooms—the 150-pax Nilaya Room, the 70-pax AECL Room, and the 20-pax Raya Room.
This eco-friendly resort is also big on sustainability with the resort now 95 percent free of single-use plastic. Eco-friendly chemicals and natural toiletries, with biodegradable packaging, are also used and there's a composting section at the back of the garden.
Image credits: Benjamin Locsin Layug, Chele Gonzalez