Award-winning cybersecurity services and consultancy company, The CyberQ Group recently joined forces with Cyware, the leading provider of the Cyber Fusion Center Platform to launch the Cyber Fusion Center and Collective Defense in the Philippines last May 18.
Most reputable security companies like both The CyberQ Group and Cyware specialize in preventing security breaches and battling cyberattacks in real time, there is a strong need to focus on collective defense in order to be more than just a step ahead of developing threats.
As a collaborative cybersecurity strategy, collective defense is achieved through information sharing and coordinated threat response between organizations, both internally and externally, and across industries. By facilitating real-time sharing of information and collaboration across industries and sectors, a coordinated response can be implemented to combat the threat.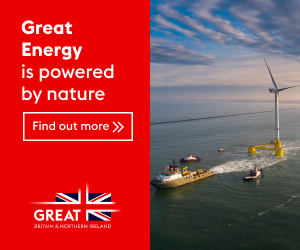 CyberQ Group CEO Roberto Tayag, who has been in the business of cybersecurity for 18 years, is very much aware that cyber and data security has been subjected to a high level of scrutiny in recent years. To be able to stand to such scrutiny, The CyberQ Group has developed its Cyber Fusion Service which Tayag describes as "specifically tailored to defend an organization's cloud infrastructure."
"Companies are having a hard time hiring security professionals because there is still a consensus that there aren't really a lot of security professionals around. We Filipinos are in competition with the rest of the world in exporting cybersecurity skills. With our service, it will be much easier and cost-effective for companies to be able to monitor what's happening and to be able to respond," Tayag further noted.  
In terms of disrupting the market, Tayag said The CyberQ Group's Cyber Fusion Service offers threat intelligence capability that has the ability to perform response to mitigate against attacks.
By bridging the gap between multiple teams through intelligence synthesis and inter-team collaboration, Cyber Fusion offers a more proactive and unified approach to dealing with potential threats as it combines several activities into a single functional area. Threat intelligence, analytics, threat detection, incident response, governance and compliance, and threat hunting are all important parts of a cyber fusion.
And with this technology, the CyberQ Group is able to work closely with businesses to get to know how they work, study their needs, and provide expert security advice and guidance.
"Over the years, we have developed a sterling reputation as the benchmark standard for preventing data breaches, speed of response, and restoring systems that organizations measure themselves against. And now we are more than thrilled to bring these standards to the Philippines," enthused Roberto Tayag, CEO of the Asia Pacific. 
During the launch, Tayag was joined by Cyware officials, Gary Tate, VP for Asia Pacific and Japan and Shilu Pushpan, Head of ASEAN.
Tate and Pushpan said that Cyware unifies previously siloed security operations, allowing organizations to more efficiently share threat data and collaborate on threat response within their security functions as well as with other organizations on their network.
Cyware will work hand-in-hand with the CyberQ Group to deliver the Cyber Fusion Service through accelerated research, threat intelligence, and automated response. This will allow the service to streamline businesses and security by integrating its key functions, making it resilient to online hazards in the process. The cybersecurity team can then perform a response on the client's behalf using reliable machine-to-machine integration.
The integrated structure will allow their clients to spend less on quality security and focus more on their business, thanks in large part to a system that is not only a breeze to apply and run but also developed and supervised by a team of experts.