AXINAN Pte. Ltd., operator of the Igloo brand of insurance technology (insurtech) product, announced to use $19 million from a Series-B funding to sustain its position, the Singapore-headquartered firm said.
"Igloo will continue to invest in reinforcing its full-stack capabilities and innovating its dynamic risk assessment and AI [artificial intelligence]-powered claims assessment tools," Mario Berta, Axinan's executive assigned to the Philippine portal, said during an online forum last Wednesday. "In line with our vision, [our] product development and distribution focus will be further targeting the underinsured low-income to mid-income population segments in Southeast Asia."
The Philippines—peopled mostly by a tech-savvy yet uninsured population, Berta said—is a potential market for the company. Citing data from the Insurance Commission, Berta said only three percent of Filipino adults are insured. Despite this, however, the domestic insurance industry has grown, with total gross written premiums rising 64.3 percent from P169.6 billion in the third quarter of 2016 to P278.7 billion in the same period last year, the executive added.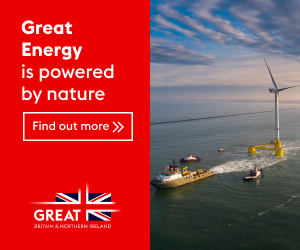 "Our objective in the Philippines is to be able to empower our partners to sell digital products such as insurance," Berta said. "Our goal is to bring the most competitive product into the market and new products into the market and to ensure 102 million Filipinos in 7,300 islands depending on the type."
Partner firms
WITH this in mind, we have worked with insurance companies and over a dozen commercial partners across the finance, logistics, lifestyle and travel sectors, he added.
In the last year, Axinan has facilitated over 60 million protection plans and increased gross written premiums by 20 times, Berta's data showed. Its latest collaboration makes affordable "cracked screen protection" plan and "electronics protection" plan accessible to more than 73 million monthly visitors on the Shopee Philippines platform.
Rico T. Bautista of local Axinan partner Etiqa Life & General Assurance Philippines Inc., said insurtech firms like Axinan offers a big opportunity to the country given its high mobile connection and Internet usage. Their partnership, for instance, is unique since their composite license allows them to cater both life and non-life products.
"We offer a digital customer journey and therefore, seamless: from the purchase of the insurance, to the claims," Bautista, president of Etiqa Life, said during the same forum. "We are an insurance company that does what we do because our vision is to make our country a better place."
Gig economy, MSMEs
ACCORDING to Berta, Axinan has tapped traditionally-underserved segments like gig economy workers and micro-scale, small-scale and medium-scale enterprises (MSMEs).
He noted that last January, the company extended its partnership with Delivery Hero (Philippines) UG (haftungsbeschränkt) & Co. KG, operator of FoodPanda app, to help its riders minimize risks and make accidental losses more manageable while on the road. More recently, our team up with UBX Philippines Corp. provided access to over 50,000 MSMEs with affordable fire coverage and wider personal accident protection for family members, Berta added.
According to him, the firm's insurance solutions have benefited not only the Filipino market but also over 15 million users in Southeast Asia—thanks to the region's growing digital economy, which is expected to hit $300 billion in 2025. The increasing digital insurance penetration opens up new opportunities for digital players and insurers; worth over $10 billion in the region, Berta added.
"Insurance partners are increasingly looking at how to digitalize their internal processes and distribution channels," Berta said. "This is where Igloo comes into the picture. We offer insurers a plug-and-play solution for distributing insurance products via the platforms of big tech players in the Philippines and the region."