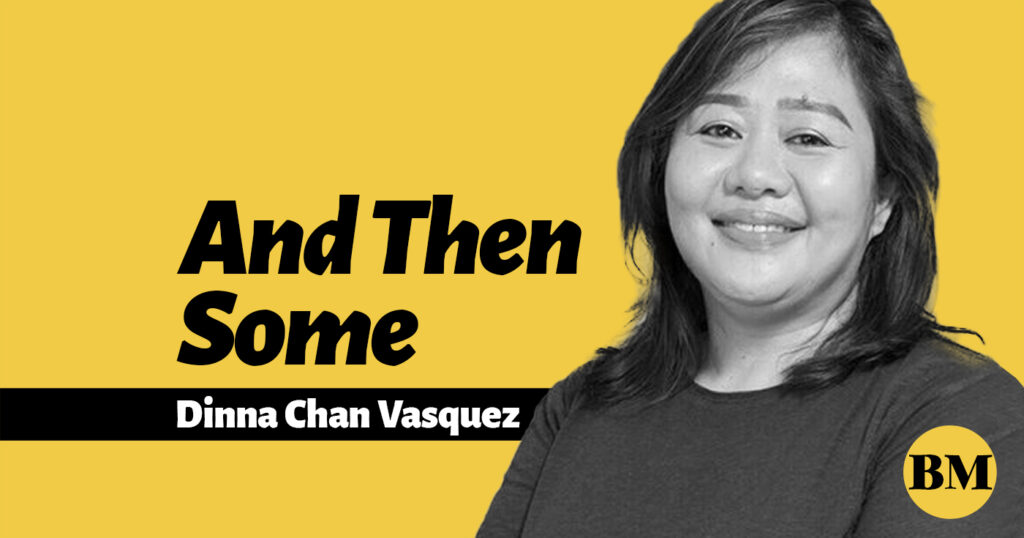 ONE of the most insightful things I heard about actress Marian Rivera, and this story came from Beautéderm's Corp. President and CEO Rhea Anicoche Tan, is when she once paid a surprise visit to the actress' house and saw Beautéderm Home stuff like candles and diffusers in the Rivera-Dantes home.
This anecdote shows that as an endorser, Marian is someone who doesn't just hold a product for the public to see. She really uses what she tries to sell to her fans. I also heard this from a friend who used to work for a multinational, which has a brand that Marian still endorses to this day. You will seldom see stories about how the actress is the one of the most in-demand endorsers right now, but she really is that. Marian's endorsements are also always renewed.
The truth is, and I say this not as a fan but as a consumer, Marian Rivera can make me buy anything (if I can afford it, of course). Marian was signed on as Beautéderm's Home's ambassador in 2018. Recently, her contract was renewed for another 30 months.
"I usually don't play favorites with my brand ambassadors but Marian is a favorite. She's a close friend and someone who I consider as a family," said Tan.
Tan said she appreciates how pro-active and involved Marian is with Beautéderm Home.
It's a mutual admiration society.
Marian, meanwhile, recalls the time she attended a Beautéderm event in Clark and how what she saw left a good and long-lasting impression on her.
"When I got home, I told Dong [her husband, actor Dingdong Dantes] how happy the Beautéderm dealers and employees were and how Ate Rei took such good care of them."
Beyond business, Tan and Marian share a common love for fashion and they'd usually be messaging each other when new collections drop. They also love talking about family, their kids and everything else under the sun.
Tan appreciates how thoughtful Marian is.
"She's very sweet. She isn't the type who'd message just because she needs something. She's a real friend."
The Reverie line—the name a play of words between the name of Beautéderm's president and CEO, plus Marian's maiden name, and the concept of the brand's desired effect to its users—of Beautéderm Home includes Into The Woods (Bamboo Scent), Smells Like Candy (Cherry Scent), Time To Bloom (Fresh Rose Scent), Something Minty (Eucalyptus Scent), and Rest & Relaxation (Lavender Scent). The line was created, from formulation to individual packaging, in very close collaboration with Marian. In 2021, the line introduced two additional scents, namely, Matcha To Love and Take Me Away.
This year, Beautéderm Home levels-up as it introduces brand-new, essential products under the Reverie line.
Pour Tout Faire, a three-in-one multipurpose spray that deodorizes, disinfects, and protects as it is formulated to eliminate unpleasant odors, disinfect surfaces as it destroys bacteria and viruses upon contact, and protect. With its two variants—Fresh & Vibrant and Clean & Calm—Pour Tout Faire is good for sanitizing and freshening the air, and linens and all surfaces; and it may also be sprayed on the skin and on clothes while being 100 percent safe for children and pets.
Also, as a special treat to mark the partnership renewal of Beautéderm Home and Marian, Reverie is releasing a special limited-edition soy candle box set that includes three new scents, including Inviting Cherimoya, Irresistible Vanilla, and Tempting Pear and Melon.
Marian, who's an accomplished cook, loves the Pour Tout Faire sprays for getting rid of cooking odors.
Meanwhile, here's a short review of something I never thought I'd need:
American Crew Gray Shampoo is a product that works to minimize yellow tones that gray hair can get due to minerals in the water, impurities in the air and product buildup. Disclaimer: My hair is just around 50 percent gray or even less. Anyway, I started using this shampoo which I received as a press sample. Parts of my hair are bleached, and this shampoo works like a purple shampoo in that it helps prevent colored or bleached hair from being brassy. It's also quite moisturizing and makes hair as soft and as shiny as it can get.
It removes yellow tones from gray hair and also eliminates dullness. If your hair is more than half gray or bleached blonde, this would work for you. Just remember to use it only twice a week or your gray or blonde hair will turn blue. I buy it from Hairmnl for P850. I also get my hair color from Hairmnl. Since the pandemic, I've been doing my own hair color most of the time and I realize the box colors in drugstores don't really last long on me, so I get the Revlon Professional Color Sublime Ammonia Free Hair Color Set from Hairmnl for P895. It covers gray hair effectively and lasts longer than box colors.