More than two years after the first COVID-19 lockdown, the salon industry is slowly regaining its place in our pandemic-stricken world. However, Miss Derm, a beauty lounge that offers brows, lashes, and face and body lift services, is one of the rare few that managed to successfully open a business in the middle of the pandemic.
"From the very beginning, Miss Derm exists to honor the hardworking people in the industry who provide beauty and care to those who find comfort in it," says Marzen Salazar, Miss Derm's Oman-based Managing Director. "The reason we are here is to make people feel good and confident about themselves through the services we offer."
Here are four reasons why you should visit Miss Derm on your next beauty break: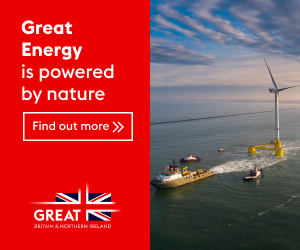 Most of their employees are beauty service providers who lost their jobs to the pandemic
When Miss Derm opened its first branch in Makati, it employed two people who had been laid off and were trying to find means to survive during such uncertain times. Now, they have a total of 11 beauty angels in their three branches and all of them share the same story.
They have branches in Las Piñas and Makati, and now, in Quezon City, too
Miss Derm continues to grow as it welcomes more passionate people who are willing to share their expertise and provide beauty to their patrons. After having been successful in establishing their brand in Las Piñas and Makati, they just recently opened their 3rd branch in Quezon City headed by its partner-owner Ricci Kalaw. Whether you're from north or south, Miss Derm is waiting for you.
They treat you as their family
Once you become a Miss Derm beauty, you become a part of their family. They become your partner in beauty and wellness. You can count on them for your beauty needs and you can bet that they'll always be ready to be there for you.
Miss Derm offers topnotch masterful craft
Each Miss Derm employee is committed to bringing only the best beauty service possible for their customers. They undergo regular training to ensure that they stay on top of their game, enhance their skills, and learn new techniques. Some of the services they offer include eyebrow microblading and microshading, lip micropigmentation, lash extensions, and HIFU body tightening.
Miss Derm is accepting bookings through www.missdermph.com or their Facebook (@MissDermPH) and Instagram (@missderm). Usual prices range from PHP 599 to PHP 5999.