SOUTHEAST Asian financial technology (fintech) provider Xendit announced the recent completion of its Series D funding round amounting to $300 million to beef up its operations in the Philippines.
Bringing its total capital raised to $538 million, the new fund will bankroll its commitment to support micro, small and medium enterprises (MSMEs), support women in tech initiatives, build better payment solutions, and simplify business processes.
The round was co-led by Coatue and Insight Partners, with additional investment from Accel, Tiger Global, Kleiner Perkins, EV Growth, Amasia, Intudo, and Justin Kan's Goat Capital.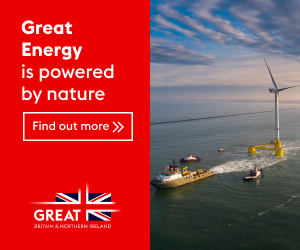 "We are so excited to apply this latest round of funding to further our existing growth initiatives while investing into even more new initiatives to accelerate the Philippine digital economy," Xendit Philippines Chief Executive Officer (CEO) and Managing Director (MD) Yang Yang Zhang told reporters during their midyear media webinar on Friday May 20, 2022.
"Not only will we double down on launching first-to-market payments solutions and building world-class financial infrastructure, but we will also partner deeply with regulators, create new opportunities for Filipina women in tech, and push the frontiers of fintech innovation," she vowed.
Paying it forward
ESTABLISHED in 2016, Xendit democratizes payments solutions for customers of all sizes—from individual sellers to MSMEs, growth stage start-ups, and even large enterprises.
Since its inception, it has kept its growth momentum with monthly sales surging by 10 percent globally and 30 percent in the Philippines alone. The firm tripled annualized transactions from 65 million to 200 million and increased total payment value from $6.5 billion to $15 billion last year. 
"From just a handful of scrappy multi-taskers, our local team has expanded continuously as we serve more and more Filipino businesses of all sizes," Zhang said
The fast-growing payments platform is not focused only on its own growth, but also makes strategic investments in start-ups and MSMEs across the region, especially here where it is among the big fintech players. Backed by some of the most prominent investors in Silicon Valley, it hopes to help further draw venture capital attention to the growing local start-up scene.
"We're so excited to funnel our funding back to the Philippines to pave the way for other Filipino start-ups, establish partnerships with local communities, and support regulators in their digitization goals," noted the CEO and MD of Xendit Philippines.
"Payments are a crucial component for online businesses and we believe Xendit is capturing a formative opportunity in Southeast Asia. Xendit's deep local expertise, modern tech stack and customer-centric approach have created a digital payments platform that is helping transform how Southeast Asian businesses transact. Coatue is delighted to partner with the Xendit team for the next phase of their journey," Coatue General Partner Luca Schmid said for their part.
To complement its expansion into the Philippines, the firm made a strategic investment in leading local payment gateway, Dragonpay, to cement a partnership to surpass challenging and long-standing reliability and infrastructure hindrances. Inspired by the success of their collaboration over the last year, it commits itself to invest into more local start-ups that share its philosophy on community-minded growth and scalable, customer-centric solutions.
Other causes
GIVEN the fresh capitalization Xendit Philippines commits to allot more resources to two major initiatives: empowering women in tech and subsidizing nonprofit organizations that directly help the local community.
"As a woman who has spent her entire career in male-dominated tech industries, I am deeply invested in lowering the barriers to entry for Filipina women interested in technology. Education has always been the fastest way to level the playing field, and I'm so happy that Xendit will be investing directly into making tech education and career training more accessible for Filipina women everywhere," shared Zhang.
The company constantly finds new ways to give back to local communities, both directly and by empowering others who do so. Last year, it offered discounted rates, shorter settlement time, and priority onboarding to those collecting donations for typhoon "Odette" relief. Currently, it pledges to continue extending this assistance for all qualified NGOs and nonprofit organizations.
Regional expansion
FOLLOWING its entry to the Philippines and Indonesia, Xendit is ready to build and transform the digital payment infrastructure in other parts of the region.
"The payments infrastructure market opportunity in Southeast Asia is massive, and Xendit is capturing it with its world-class payments technology," said Insight Partners MD Nikhil Sachdev. "The company's strong leadership team and excellent customer reviews, coupled with its incredible traction across Southeast Asia, have made Xendit the dominant player in the region. Insight is thrilled to partner with the team as they scale their operations."
Catering to over 3,000 customers, the firm's competitive edge is its deep understanding of local customer requirements combined with world-class technology. This enables Xendit to deliver hyper-localized products to aid start-ups scale while also serving some of the largest merchants in Southeast Asia.