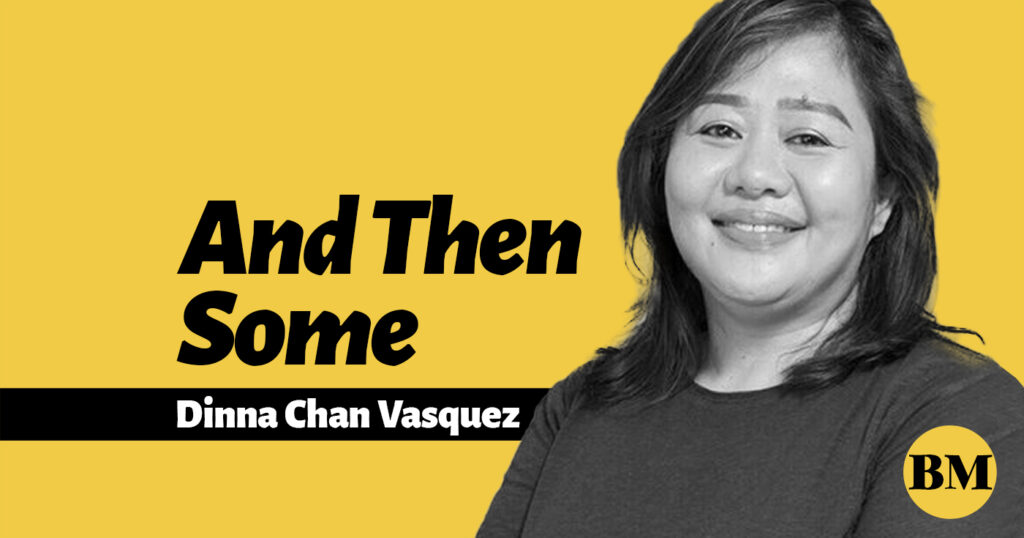 IF you'd come up with a list of the most fashion-forward idols in K-pop, SHINee's Key will definitely be in the Top 5.
Who could forget the Maleficent coat that Key wore while performing in the 2015 MAMA? Or the leather harness he donned underneath an open black jacket for his solo number at a SHINee concert? Even his off-stage clothes are lovely. He looks good in shorts and jeans, but you'll never catch him dressed so casually that he looks like he's just going to the supermarket.
Come to think of it, SHINee has always been a fashion-forward group. Their stage outfits are always talked about. Among the pieces of clothing they've popularized are printed scarves, vests, red jeans, ripped jeans, even headbands.
Key collaborated with Bridge Shop House to design SHINee's concert outfits and was one of SM Entertainment's fashion directors. Key's fashion sense is bold and adventurous.
It's not always leather or neon colors. Sometimes, he's just wearing black jeans and a white hoodie but he still looks fashionable.
Key is also known for his eyebrow scar and in 2021, he collaborated with French makeup brand Make Up For Ever as they launched their Aqua Resist eyebrow collection.
So why am I talking about Key? He is coming to Manila, along with three other K-pop acts, for the first K-pop (and international concert) here since February 29, 2020. I know the exact date because I watched that concert and the performers in that event, NCT Dream, will also be with Key, WEi and Alice, in Begin Again: KPOP Edition happening on May 29, 5 pm, at the Smart Araneta Coliseum.
It's not the first time for Key, NCT Dream and Alice (formerly Elris) in the Philippines, but WEi (except for Kim Dong-han who performed as a solo artist here before) is a first-time visitor.
By the way, the last time Key was here was with SHINee in 2017 for a benefit concert.
All four groups are fresh off the releases of their latest works. NCT Dream successfully wrapped their "Glitch Mode" era with 2 million albums sold. This comeback also marked their first entry on the Billboard 200 Chart at No. 50, proving their popularity on the international scene.
Meanwhile, SHINee's KEY debuted as a solo artist in 2018 and he has since released multiple albums with Bad Love being the latest. The mini-album came out in September of last year and had six tracks, including the title single. It earned Key his first music show win along with critical acclaim, including the third spot at NME's "The 25 best K-pop songs of 2021."
Despite being only two years old, boy group WEi is also a force to be reckoned with. Members Dae-hyeon, Dong-han, Yong-ha, Yo-han, Seok-hwa and Jun-seo recently released their mini-album Love Pt.1: First Love, last March. The album earned them the fifth spot on Korea's Gaon Chart.
Finally, girl group Alice released their latest single "Power of Love" last May 4. Members EJ, Do-A, Chae-jeong, Yeon-jae, Yu-kyung, So-hee and Karin lent their beautiful voices to this emotional ballad. It sings of longing for a distant loved one but never losing faith in their connection—the perfect song for these tumultuous times.
Tickets are available at www.ticketnet.com.ph and all Ticketnet outlets nationwide. This event is being brought in by CDM Entertainment in partnership with BRODYWORKS.
By the way, we are finally going out and wearing makeup again. I'm still not wearing a lot, usually just brow product (Benefit 24-HR Brow Setter Clear Brow Gel), concealer (Make Up For Ever Ultra HD Concealer) and lip gloss (NYX Butter Gloss) or lipstick (usually MAC because it doesn't get messy under a mask).
The Benefit 24-HR Brow Setter Clear Brow Gel is something I fell in love with during the pandemic. You can achieve a laminated look with this clear brow gel. I love it because it really keeps my brows in place, doesn't flake and would probably last 24 hours like it says it will.
Meanwhile, the Make Up For Ever Ultra HD Concealer is the only concealer I have finished completely. I know that I have talked about it in this space a number of times and I'm still in love with it. My favorite thing about this concealer is that it's self-setting and doesn't need to be set with powder. The second thing I love about it is the finish and its ability to stay put under my eyes without creasing. At P1,900, it's kind of expensive but worth every centavo.