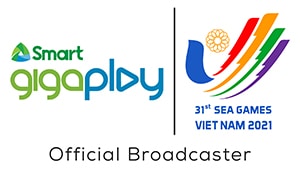 HANOI—It may be a regional games among only 12 countries on this side of the globe but for Hidilyn Diaz, winning a gold medal at the Southeast Asian Games matters as much as her accomplishment at the Tokyo Olympics last year.
"This SEA Games gold medal is very meaningful because this is my first gold after winning at the Olympics last July," the 31-year-old pride of Mampang in Zamboanga City said on Friday as she awaits to complete mandatory doping procedures at the Hanoi Sports and Competition Training Center.
Just an hour ago before gamely speaking with the BusinessMirror, Diaz prevailed in an animated duel between the region's strongwomen, sending Sanikun Tanasan, who won an Olympic gold at the Rio de Janeiro 2016 Summer Games.
Diaz was the Asean region's toast last year when she struck gold in the women's 55 kgs in Tokyo in record fashion. Tanasan won hers in the lighter 49 kgs class in Rio.
Diaz admitted that she didn't train as hard for days and weeks after winning the Philippines' historic first gold last July. She was catapulted to celebrity status and dozens of functions from the gym kept her preoccupied, not to mention losing track of her diet that resulted to unwanted six kilos in excess weight.
She attended corporate and advertising shoots, met with sponsors and attended to her studies at the College of Saint Benilde. As important was making up with lost family time after getting locked down in Malaysia for two years.
The SEA Games victory didn't come as Tanasan threatened to spoil her moment.
"It got a lot of pain because I got so big—I have no time to train. I got a break and I ate a lot of food then," she said. "I should be training six to nine times a week, but I didn't do that. I had a hard time getting my weight back.
But Diaz thanked Team HD for getting her back in shape in no time.
"For the past few weeks before and after our arrival here, I focused on getting my weight back and my competitive self," she said. "It became easy now because of Team HD. I was able to drop from 61 to 55 kilos."
Diaz brought along the same Team HD that painstakingly chiseled her to an Olympic gold medalist. The team includes her fiancé and head coach Julius Naranjo, nutritionist Jeaneth Aro, team assistant Maria Dessa Delos Santos and the Philippine Sports Commission's head for sports psychology Dr. Karen Katrina Trinidad.
The Thai was indeed a stubborn opponent who aimed to rain at the Filipino sports heroine's parade.
Tanasan went kilo heavier with her snatch at 93 kgs, sending some shivers down Diaz's spine.
But Diaz had more muscles inside her and left the Thai dumbfounded with 114 kgs in the clean and jerk for the gold medal-clinching total of 206 kgs.
The Thai, who was a no-show at the Philippines 2019 Games, was good for only 110 kgs in the clean and jerk and settled for the silver medal with a 203 total lift.
"I had anxiety before this competition and of course there was a pressure," Diaz said. "It's really hard to train after winning the Olympic gold."
To battle anxiety, Diaz said she turned to yoga to shove her worries away.
Naranjo also admitted the pressure of living up to expectations.
"I guess there's a little bit of pressure because I am officially the head coach for Team HD, but the formula has been the same since the Olympics," said Naranjo, who took over Chinese coach Kaiwen Gao after the Olympics. "I'm pretty much lucky enough to be given the opportunity by coach Gao to do everything for Hidilyn."
Trinidad said that a day before Diaz's competition, she cried to release her emotions.
"That's her way of releasing her emotions but after stepping on to the platform, everything went on smoothly as she already had the feeling of what would happen," Trinidad said. "And everything else went okay."
Diaz and Team HD will be returning to Manila on Monday.
Image credits: Josef Ramos