HANOI—The guaranteed victories in billiards and tennis were officially etched on Saturday but the Philippines anxiously stared at breaking the 50-gold medal barrier and a potential fourth-place finish in the 31st Southeast Asian Games that winds down to its last day of active competitions.
Rubilen Amit and Carlo Biado pocketed the 10-ball gold medals and Ruben Gonzales finally won that elusive mint in partnership with Treat Huey in tennis's men's doubles that hiked Team Philippines' gold haul to 43 as of midday Saturday.
Rubilen Amit, a native of Mandaue City and now a Taguig City resident, beat compatriot Chezka Centeno in the women's final, 7-5, to cement her status as perhaps the greatest female cue artist in the SEA Games.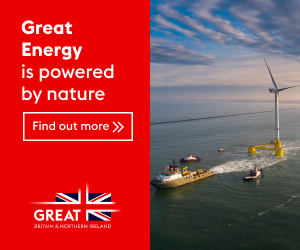 It was the second gold medal for here in Hanoi after her victory in the 9-ball singles event earlier this week. Overall, she has 10 Games golds starting with the two singles mints she harvested in the Manila 2005 edition.
"I'm so glad it was a Philippines-Philippines final," said Amit, world 10-ball queen in 2009 and 2014. "There was no pressure at all."
Amit had to fight for the gold against her friend Centeno.
"It's always a pleasure to play Chezka. No lead is safe with her," she said. "It showed when I was up 5-2 and I made an error and suddenly it was 5-5. I was just lucky."
Centeno, a two-time SEAG winner in 10-ball, settled for the silver.
Biado, meanwhile, was the better player on Saturday after he beat 9-ball final tormentor—and also his buddy—Johann Chua, 9-3, in the 10-ball singles gold medal duel.
The venue was again packed with enthusiastic Filipinos and Vietnamese fans who witnessed Filipino maestros at work.
Biado and Chua broke into a smile after the eventual champion nailed the 10-ball into the right corner pocket.
With the twin victories, the Philippine team led by the legendary Efren "Bata" Reyes harvested four gold, four silver and two bronzes.
Gonzales and Huey dethroned their countrymen Jeson Patrombon and Francis Casey Alcantara, 6-1, 6-4, in another all-Filipino men's doubles final of tennis at the Hanaka Sports and Service Center.
"It's always great to win the tournament, but especially with a great friend like Treat [Huey] to do it together for my first gold," Gonzales said. "It's my fourth finals, and to finally get it done, it feels really good."
It was the first gold medal for the Filipinos in tennis here. They also had one silver courtesy of Patrombon and Alcantara and four bronze medals in women's singles courtesy from Alex Eala, mixed doubles from Huey and Eala and men's team from Huey, Patrombon and Eric Olivarez Jr. and women's team from Eala, Marian Jade Capadocia, Shaira Hope Rivera and Jenaila Rose Prulla.
"It was great to have the Philippine team in the finals for the sure gold, just like three years ago," Huey said. "Today we played really well, Ruben [Gonzales] and I came out strong and with a lot of energy and from the first point on we were so happy to get the win."
"It was a great week for the team events, singles, mixed, everybody in the team had a really good week, so we're happy to finish here with gold in the men's doubles," he added.
The champions turned back Vietnam's Giang Trinh Linh and Mihn Tuan Pham in the semifinal, 6-4, 6-2, last Friday.
Patrombon and Alcantara beat another Vietnamese pair of Quoc Khan Le and Văn Phuong Nguyen, 6-4, 6-2, in the other semifinals match to arrange a second straight championship duel with Gonzales and Huey.
With 43 gold medals that went with 61 silvers and 83 bronzes, Team Philippines, whose participation in the games is supported by the Philippine Olympic Committee and Philippines Sports Commission, remained at fifth in the medals race.
Vietnam is unreachable with 169 golds on top of 101 silvers and 100 bronzes, with Thailand miles behind at second with a 71-80-115 gold-silver-bronze tally. Indonesia ran third with 56-75-64 and Singapore still potential for the Philippines to overtake at fourth with 47-44-64.
Image credits: Nonie Reyes