HANOI—Merwin Tan captured a second gold medal at the 31st Southeast Asian Games after he anchored the country's entry to bowling's team of four event at the Royal City Hanoi Bowling Lanes on Thursday.
It was Tan who ended the country's gold medal drought in SEA Games bowling with his victory in men's singles three days ago.
On Thursday, Tan and teammates Christian Dychangco, Ivan Malig and Patrick Neil Nuqui added another title to the coffers that helped keep the country on course to its bid of finishing third this time after winning the overall championship at host in 2019.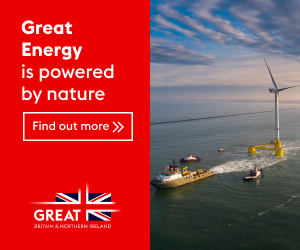 The Filipinos dominated the action with 5275 pinfalls, 113 pins ahead of runner-up Malaysia. The gold was the Philippines's 39th in these Games and the second inside almost 12 hours when the women's squad topped esports' Wild Rift event late Wednesday.
Tan, a 22-year-old left-hander, rolled 1411 pinfalls for a six-game average of 235.17, the best among all the 24 competitors in the six-team field. Dychangco posted 1377 pinfalls and an average of 229.50, including a tournament-high 278 in the sixth and final game.
Malig carded 1285 pinfalls for an average of 214.17 while Nuqui shot 1202 for an average of 200.33.
"We're so happy with this second gold medal that we didn't expect to win. We just enjoyed competing and the result was satisfying," said Tan, who's competing in his third SEA Games.
Tan's singles win ended the country's long gold medal drought since Frederick Ong won the same title in the 2011 Indonesia Games.
Tan and Dychango bounced back from a seventh-place finish in men's doubles last Wednesday, two rungs lower than the tandem of Malig and Nuqui.
"Between team and individual gold medal, we prefer the team because everyone gets to bring home a medal," said Tan, who rolled a total of 1292 last Monday, propped up by a six-bagger in the sixth game where he scored 249.
Coach Biboy Rivera said the team event is the most satisfying to win.
"The team event is the most prestigious, even more than the individual competition," Rivera said. "It's difficult to win this one—all the players need to be on one page and unite."
"Their desire to give glory to God and make the country proud was greater than their fear of not making it or fear of losing," bowling secretary-general Bong Coo." And with the grace of God, we prayed the rosary. I knew we were short on training but if God is with us, who can be against us."
Malaysia, the leader after the first three-game block last Wednesday, finished second with 5161 pinfalls, while Singapore bagged the bronze with 4963. Indonesia finished fourth (4890), followed by Thailand (4691), and Vietnam (4570).
Women's silver medalist Alexis Sy will lead the country's quest for a double gold team win in the women's side with Rachelle Leon Collanto, Mades Lourdes Arles and Lara Posadas-Wong later Thursday.
Singapore leads the bowling medal race here with a 2-1-3 tally so far, followed by the Philippines (2-13), Indonesia (1-1-1), Malaysia (0-1-1) and Thailand (0-1-0).
Despite the second gold medal from bowling, the Philippines was relegated to fifth in the medals race—although within striking distance of Indonesia and Singapore.
Team Philippines tallied 39 gold, 52 silver and 72 bronze medals before sundown here on Thursday with the Indonesians running third with a 40-59-54 gold-silver-bronze tally and the Singaporeans staying at fourth with 40-40-52.
Host Vietnam was well on its way to the overall title in terms of gold medals won with 140 on top of 86 silvers and 78 bronzes. Thailand was a far second with 58 golds, 65 silvers and 90 bronze medals.
Myanmar has four golds, Cambodia four and Laos and Brunei Darussalam one mint each. Timor Leste has two silver medals.
Image credits: Nonie Reyes