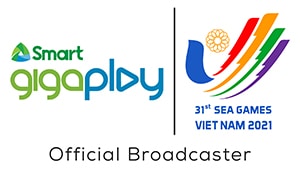 HANOI—Kiyomi Watanabe and Mariya Takahashi are not around to man the fort for the Philippines but three homegrown talents and four Filipino-Japanese are on hand to stave off the opposition in the 31st Southeast Asian Games.
Four-time SEA Games champion Watanabe is down with a knee injury while two-time winner Takahashi is attending to his academic requirements, according to Philippine Judo Federation (PJF) secretary general Dave Carter.
The Philippines finished third overall in the judo competition of the 2019 Games with three gold medals courtesy of Watanabe, Takahashi and Shuen Nagano that went with one silver and nine bronze medals.
Vietnam dominated action with a haul of 7-2-3 (gold-silver-bronze), followed by Indonesia (4-2-4).
But Carter said homegrown bets Daryl John Mercado, Bryn Quillotes and John Viron Ferrer, along with Nakano, his elder brother Keisei, and fellow Filipino-Japanese Rena Furukawa and Megumi Delgado are raring to lead the 17-member national team to glory.
"We're relying on them and all of them have a chance for the gold medals," said Carter ahead of the draw on Tuesday which he attended with PJF president Alexander "Ali" Sulit.
Judo action gets going Wednesday at the Hoai Duc Gymnasium with both officials confident their wards are up to the task.
Completing the national team are Khrizze Pabulayan, Leah Jane Lopez, Ma. Jeanalane Lopez, Dylwynn Keith Gimena and Carl Dave Aseneta in the combat side of the disciple while competing in kata (form) are Daryl John Mercado and Alvin Mendoza in the men's class and Andrea Camille Divina, King Jewel Rafael and Joemarie Gimena in the women's side.