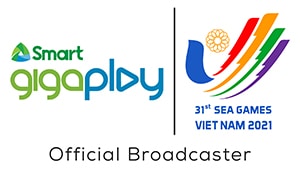 HANOI—Merwin Tan struck gold in men's singles to end an 11-year winless spell in Southeast Asian Games bowling on Monday.
Tan came from behind to capture the gold medal at the Royal City Hanoi Bowling Lanes and fuel the Philippine drive after the half-way mark of the Philippine campaign.
The left-handed Tan, 22, rolled a six-bagger in the sixth and last frame to erase a 52-pin deficit and beat Yannaphon Larpapharat of Thailand and Ryan Leonard Lalisang of Indonesia, drawing praise from Filipino sports officials particularly those from the Philippine Bowling Federation.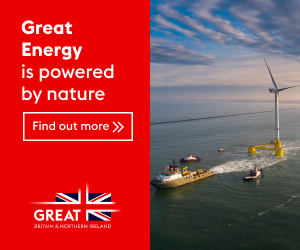 Tan finished with a total score of 1292, his bid immensely helped by six straight strikes in the sixth frame where he scored 249, after a 234 in the fifth frame that bumped him up to No. 3 overall.
Larpapharat and Lalisang were relegated to silver and bronze, respectively, with scores of 1286 and 1221.
"Sobrang saya and shocking din po, na nanalo po ng gold ang Pilipinas," Tan said. "For the whole game, I tried to maintain my focus and execution and make good shots and maximize every frame."
The other Filipino bowler in the field, Ivan Malig, finished 11th with 1087.
"I am so overwhelmed, after 11 years… I cannot thank the Lord enough. Talagang coming from behind si Merwin. We prayed he could recover, and he did," said PBF Secretary General Bong Coo, who anxiously watched from the sidelines.
Tan won the country's first bowling gold since Frederick Ong triumphed in the Indonesia 2011 Games. It was also the 21st gold medal on Monday for Team Philippines which was in a battle for second place with Thailand in the medals race that Vietnam looked poise to dominate.
It helped that Tan is a left-hander, according to coach Biboy Rivera.
"Being a southpaw, Merwin had an advantage going into the last few games because the lanes were more difficult for right-handers," Rivera said.
Jericho Rivera, meanwhile, contributed a bronze medal from mountain bike's crosscountry of cycling, while the women's basketball team and female golfers stayed on course to the medal rounds.
Rivera finished behind two Indonesians for the third bronze medal from cycling, a feat he pulled off in his first international stint. John Derick Farr and Naomi Gardoce clinched cycling first two bronzes in the downhill on Sunday in Hoa Binh City.
The quick and agile women's basketball team foiled Indonesia, 93-77, to kick off its gold medal-retention bid at the Thanh Tri Gymnasium.
The Filipinas, however, needed to warm up to set the tone for the one-sided match that was virtually decided in the third quarter.
"They played so hard. What can I ask for," head coach Patrick Aquino said. "That's what we've been working on for the last couple of months. Hopefully, we can sustain that."
Played so hard the Filipinas did that their 18 steals impressed their coach.
Unable to win a medal in team play, Lois Kaye Go and Rianne Mikhaela Malixi rallied in the closing holes Monday to power the Philippines to a 2-0 win over Indonesia and into the semifinals of the women's golf team event in Vinh Phuc.
Image credits: Nonie Reyes/Canon EOS R6