THE idea of letting international singer Alisah Bonaobra do a cover of the timeless Cecile Azarcon-penned song "Ikaw ang Lahat sa Akin" came from Rosabella Jao-Arribas, a US-based album producer and manager to a handful of promising Filipino talents.
The amiable and kind-hearted Arribas called Azarcon, who is also based in the West Coast, and asked for permission, which the songwriter granted right away. Work started immediately after the conversation, and calls were made to the Philippines.
When Bonaobra received the good news, she was overwhelmed with joy. "It felt really good when I got the call from Tita Rosabella. Then I thought of Martin Nievera, the original singer who popularized the song and turned it into a classic. I also thought of Regine Velasquez, who also did a wonderful cover of the song. After I put the phone down, I started to feel a bit nervous because it sank in that I was being blessed with a very tall order, and I feel I should interpret the song really well since I will be put alongside the ranks of these singers I so adore and respect."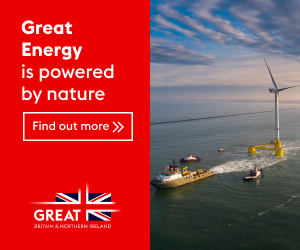 So when the musical arrangements were done by Homer Flores, and the recording studios were booked, Bonaobra was ready. "I channeled Martin and Regine to be my inspiration, rather than pressure myself too much, and I think it worked. Since I started singing, and after my stint in The X Factor UK, I have continuously affirmed my strengths as a singer and embraced all parts of myself and my life, including my shadows. My personal goal was to make the final output of this cover version as pleasing to the ears as possible, so the listeners will be able to truly feel the song through my rendition."
Bonaobra's course in Music at the University of Santo Tomas has certainly helped her in her many performances. "I almost always draw my power from my head tone, but I have learned to incorporate my chest tone and my natural vocals to strike a good balance. I have also learned to take good care of my voice through the years especially since I have always been known as a biritera from the time I started joining singing contests."
Prior to her amazing exposure in the international music circuit, Bonaobra was a runner-up in the local The Voice Philippines search. "The lessons I learned from all those years of competing are still etched in my mind and heart. I have learned so much about destiny and acceptance, knowing how to be magnanimous in victory and how to be humble when one wholeheartedly concedes in defeat."
She added, "I have also learned so much about gratitude. The people who come into our lives and help shape our dreams, and give so much of themselves so we can be better, happier and more successful human beings. And those who continue to stay, no matter how insurmountable the challenges may seem. These are the people we should always be thankful for."
MARTIN NIEVERA TO GO LIVE IN SOLAIRE
Irrepressible Concert King Martin Nievera will headline the very first face-to-face concert at The Theatre in Solaire on June 25. This milestone event of the popular resort casino hotel is happening after more than two years of wait-and-see because of the worldwide pandemic.
Nievera is as excited as his fans. "I am looking forward to this show. You know, it has been a while, a long while in fact, and performers everywhere like myself are all itching to go back onstage and do what we love doing and what we do best, and that is to perform and sing and entertain a live audience," he enthused.
Preconcert work has already commenced, according to Nievera's well-loved manager Joy Alonzo. "We are all very excited. We have booked all our musicians and arrangers for the new songs Martin will include in his carefully-planned repertoire. The country is on the heels of a new beginning, and this live concert will also signal the rebirth of musical concerts after the halt we all experienced in the last two years."
Billed as Martin Nievera Live Again, this one-night-only show is also a fundraising event to support the Rotary Club of Makati West for its Gift of Life Project, aimed to fund heart surgeries of children who need it the most.