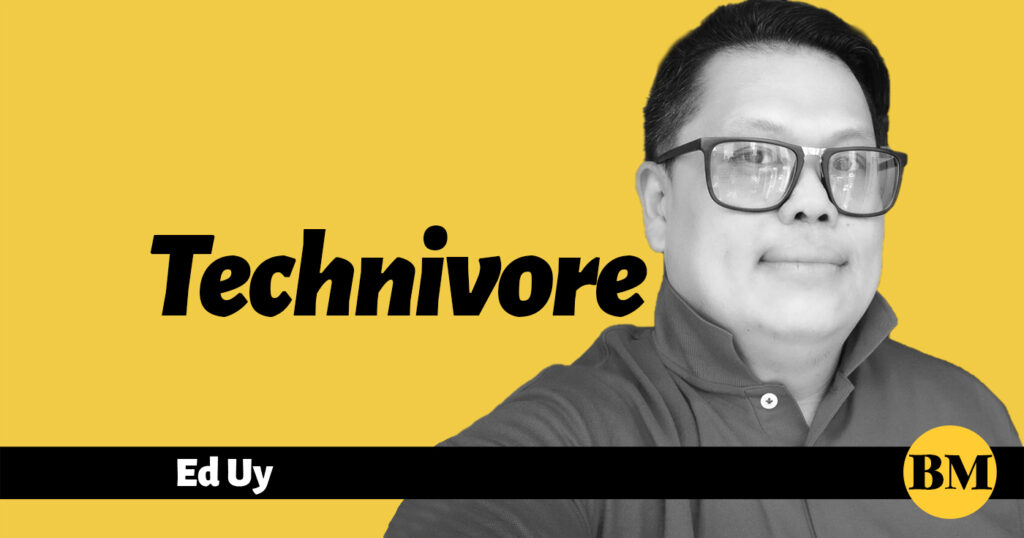 TOMORROW I'll be 46, an age I don't particularly find exciting because it means I'm closer to 50 instead of the "younger 40s." I also thought it wasn't an interesting age, until I did a quick "Bing" of people who are the same age as me.
The results made me feel both proud and old. Let's start with my celebrity crushes: Angelina Jolie, Charlize Theron, Kate Winslet, Milla Jovovich and Shu Qi. Then there's Tara Reid, Reese Witherspoon, Sushmita Sen, Sia, Marion Cotillard, Michelle Monaghan and Melissa Joan Hart. OG (our generation's) Spiderman Tobey Maguire, director Taika Waititi and Michael Buble are all also 46, along with golf legend Tiger Woods, NBA's Allen Iverson and Tim Duncan, and WWE Divas Torrie Wilson and Trish Stratus. I am now also the same age as Scary Spice Mel B and Baby Spice Emma Bunton—and of course my fellow May 15 celebrant Jennylyn Mercado.
Well, I may not be as famous (or rich) as all of the aforementioned names, but I'm just as happy as (or probably even happier than) they are and for that I'd like to thank the people who fill my world with all sorts of colors. To my partner Lou and my family; the BusinessMirror bosses and my editor Gerard Ramos who graciously gave me this space; to my mentors Inday Varona, Tessa Arriola, Chit Licauco and Bing Jaleco; colleagues in the blogging/media community; the PR companies and brands who support us; and to you my dear loyal reader, thank you. I will be forever grateful.
GADGET INSURANCE FOR AS LOW AS P21
IT was like watching a scene unfold in slow motion: I thought I was sliding my phone into my front pocket but as it turned out, I actually slipped through my wallet chain instead. I could still recall the solid "thud" sound as my phone fell on the floor. A collective "Oh shi**!" from my friends soon followed as it landed face first on the hotel floor. And just like my first breakup, I had a mini heart attack as I bent down to pick it up. There were cracks across the screen, but thankfully, it was only the tempered glass that got damaged.
Most phone drops don't usually end well.
Most if not all of us have accidentally dropped our phones or tablets at least once, sometimes more than we want to admit. But whatever that floor is—cement, tile, marble, granite, or any other hard surface—the resulting damage can often be…well, shattering. Studies show that dropping your phone is the top reason for mobile phone damage, and although phone cases and tempered glass can provide adequate protection, they still aren't 100 percent guaranteed—unless you get those bulky, expensive ones.
You must have seen parents handing over their phones or giving their small kids a tablet to stop their tantrums, or to keep them from being rowdy. Sadly, that moment of peace comes at a great price, as small children are the second most dangerous threat to your gadget's existence as they could lose grip, knock them off the table or even throw it away like some toy you have to fetch.
Lastly, unless you have a smartphone with a high IP rating, we all know that spilling liquid or accidentally submerging it in water can be fatal. I know you've seen those YouTube tutorials about putting your phone in a container of rice grains, but again the survival rate still depends on how long your phone was in the water and other factors.
What is certain is that damage to mobile devices can be stressful, inconvenient, and very expensive. Smartphones are now considered investments, not only because they are getting more expensive but also because of the data and information you store in them.
As of 2021, the 82.3 million people in the Philippines using their mobile phones are vulnerable to the two common causes of phone damage: dropping them on the ground, or unwittingly having them fall from their pocket. To protect users from the considerable costs from these incidents, Etiqa Philippines and Insurtech company Igloo have collaborated to launch the gadget insurance every Filipino can afford.
Drops and falls that usually crack the electronic gadget's screen are covered specifically by Cracked Screen Protection. Meanwhile, Electronics Protection and 360-degree phone and tablet protection covers not just your screen but your entire device, against damages coming out of an accidental fall or spilling of liquid.
Catering to Filipinos who are on a tight budget, phone screen protection plans range from P21 to P209 monthly or P230 to P2,410 annually, while 360-degree full phone and tablet protection plans range from P29 to P310 monthly or P329 to P3,590 annually. Through these plans, insured clients no longer need to worry about where they can have their damaged gadgets repaired. Nor do they need to put up using mobile phones with cracked screens due to a lack of budget for repairs.
Users with mobile phones that are brand new or up to 18 months old can avail of the Cracked Screen Protection and Electronics Protection, and/or file claims immediately and digitally through the Igloo portal. With two options available, they may opt to either have the damage assessed and repaired in over 100 Igloo-accredited repair centers in the country, or choose to have it repaired by a non-accredited repair center and file for reimbursement. They just need to pass through the easy-to-use Igloo portal before a repair is done. The portal will ask for submission and inputs of the gadget's details, invoice, IMEI, receipt, and contact information. Only two claims can be filed during the policy period unless total loss.
Apart from being Etiqa's most-affordable insurance product, the new plans are now available online. New products like Cracked Screen Protection and Electronics Protection Plans can now be accessed through Shopee. Once a client purchases a mobile device or accessory through Shopee, they can easily top up or purchase the insurance before check out. The policy may then be activated via the Igloo portal.
Etiqa Philippines has been in the insurance industry for more than 40 years and takes pride in being one of the few players in the market with comprehensive insurance solutions for health, protection, investment and non-life insurance. To mark the collaboration, Etiqa Philippines and Igloo representatives initiated a MOA signing attended by Etiqa Philippines President and CEO Rico Bautista, EVP and Head of Group and General Insurance Glenn Navea, and Igloo Country Manager Mario Berta.
"The work-from-home and homeschool setup during the pandemic has allowed many to realize that gadgets are more than just status symbols. These devices have become a 'new normal' necessity for people to continue with their education, careers, businesses, and other activities," said Etiqa's Bautista. "However, getting mobile insurance usually comes as the last thing in the buyers' minds since they have often spent so much already on their phones. We understand their concerns and want our customers to have a safety net if, in case, an unfortunate incident occurs and their gadget becomes damaged."
If you've dropped your phone more than once, do yourself a favor and save your device and yourself from the stress by signing up for one of their affordable protection plans.