HANOI—John Derick Farr and Lea Denise Belgira aim to retain their gold medals in the downhill events of mountain bike as cycling in the 31st Southeast Asian Games get under way on Sunday in Hoa Binh City.
But the duo, who dominated the cycling discipline in the 2019 Games the Philippines hosted in Laurel (Batangas) and Tagaytay City, are unwary of the competition that could see some of their rivals using endure bikes instead of the downhill variety on the track that shifts from tradional downhill designs.
"The track isn't much unlike what we have back home," said Belgira, the 25-year-old pride of Guimaras. "There's a stretch where you have to pedal and the jumps [descent] only appear some 700 meters from the start."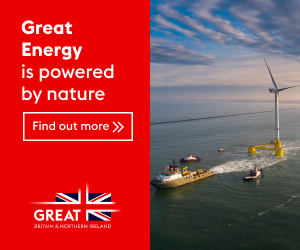 Belgira was a surprise package at the Three Skulls downhill track in Laurel, Batangas, during the 2019 Southeast Asian Games that the Philippines hosted.
Three Skulls and the Hao Binh track, Belgira said, are apples and oranges.
"The track here is some 300 meters [eleveation] while Three Skull's 700 meters. And at Three Skulls, you get to jump some 10 feet down a few meters fro the start."
Farr echoed Belgira's comments on the track, but like her fellow reigning champion, he vowed to do his best.
"We'll make adjustments," said Farr, adding that several of their opponents are riding endure bikes. "We [Philippines] are all using downhill bikes and that's an advantage in the drops—you set that smooth control after the drop while with endures, it's one big thud after the jump."
The seeding runs were held Saturday afternoon with Farr, and Eleazar Barba Jr. who clinched silver in Laurel, competing against eight riders from Thailand, Indonesia, Malaysia and host Vietnam.
Belgira and, Naomi Gardoce, the other Philippine bet in the two-to-ride event, will be up against seven pretenders also from Thailand, Indonesia, Malaysia and host Vietnam.
There will be a final training session at 11 a.m. (Hanoi time) on Sunday with the finals for both categories set for 2 p.m.
The downhill course is 2 kms long—600 meters of which are flat—with drops ranging from 10 to 12 feet marked by twists and turns and interestingly, one slight ascent in beween two of the drops.
"The track maybe unusual but the riders are ready," said Oscar Boying Rodriguez, vice president and MTB commission head of the PhilCycling which is headed by Rep. Abraham "Bambol" Tolentino, also president of the Philippine Olympic Committee.
The team, according to downhill coach Eboy Farr, prepared well during the team's one-month training camp in Tagaytay City and Laurel.
MTB's crosscountry competitions are set on Monday while the road race events commence on Thursday.