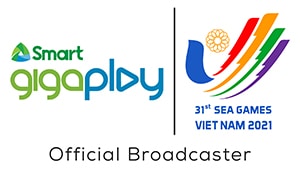 HANOI—There was no gold medal thrown into the Philippine coffers on Thursday when the 31st Southeast Asian Games opened with an elaborate ceremony in rainy conditions at the 40,000-seat My Dinh Stadium.
But surely on Friday when competitions in 16 sports go full blast would Team Philippines potentially scoop gold medals from its favorite athletes led by world champion gymnast Carlos Yulo.
Six kickboxers are poised to scoop medals—could be of the golden quality—to add to the lone gold won for the country so far by 18-year-old Mary Francine Padios in pencak silat's women's seni (artistic or form) tunggal single event the other day.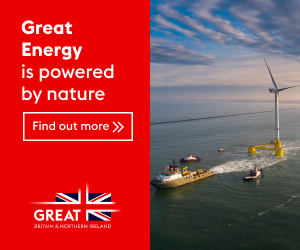 Besides kickboxing, the campaign to bring back home the overall title from these postponed edition of the Games Vietnam is hosting for the second time could come from badminton, 3×3 basketball, billiards and snookers, bodybuilding, chess, esports, fencing, golf, gymnastics, sepak takraw, table tennis, tennis, wushu and volleyball.
Asian men's pole vault record holder Ernest John "EJ" Obiena was at the tip of a 30-member Philippine delegation that took part in the traditional parade of athletes that highlighted the opening ceremony that showcased a mixed of state of the art technology and the culture and tradition of Vietnam which is hosting the Games for only the second time since 2003.
Yulo, 22, and the most bemedaled Filipino in the Philippines 2019 Games, vies in pommel horse, rings, even bars, bars, floor exercise and vault, where he is the reigning world champion.
Up for grabs is the all-around gold with the finals of the six apparatuses spread out on May 15 and 16.
Also plunging into action are golfing teen sensation Rianne Malixi and teammates Lois Kaye Go and Mafy Singson, along with entries in esports where the country is among the favorites and wushu, which has been a solid source of gold medals for the country in the past.
In his grand debut in the regional sports showcase at the refurbished Rizal Memorial Coliseum three years ago, Yulo romped off with the men's all-around and floor exercise gold medals and silvers in the pommel horse, vault, rings, parallel bars and uneven bars.
Yulo had another round of training on Thursday with his long-time Japanese coaching staff and said he's focused but refused to be called the "gymnast to beat" anew.
"I may be No. 1 before, but this is another competition," Yulo told BusinessMirror. "I'm sure there are better gymnasts than I am."
Gymnastics chief Cynthia Carrion, before planning in here, said she is "counting on Caloy winning four golds, but coach Mune (Munehiro Kugimiya, the Japanese coach of the national team) said he could win more."
Also expected to deliver gold medals are kickboxers Jean Claude Saclag and Gina Iniong Aras, the defending champions, along with Renalyn Dacquel, Gretel De Paz, Zeph Ngaya and Claudine Veloso.
Samahang Kickboxing ng Pilipinas Secretary-General Atty. Wharton Chan believes the country can surpass the 2019 haul of three gold, two and one bronze medals here in Hanoi.
"Our athletes have done a tremendous performance and exceptional job despite fighting in a hostile terrain after beating several Vietnamese athletes," Chan said. "I predict we can be at 80 percent or 5-of-6 or maybe 4-of-6 in winning golds in tomorrow's finals. We can surpass the three golds last time."
The Philippines slid from third to fourth in the medal standings on Thursday with Indonesia overtaking the Filipinos with three gold medals. Vietnam continued to show the way with 10, pursued by Malaysia with 9, while Singapore, Thailand and Myanmar also crashed the gold medal column with one each.
Philippine Sports Commission (PSC) Commissioner Ramon Fernandez, Team Philippines' chef de mission to the Games, again motivated the 641 athletes who will see action in 38 sports to maintain focus and give their best to make the nation proud.
"Let's encourage our athletes, let's pray for them. They have prepared hard for this, it's their time to shine now,'' said Fernandez.
"I'm pretty much optimistic that our standings will improve as the games come along. We're hoping and praying. They have to focus and they know what to do. These games are all about the athletes,'' Fernandez said.
The PSC funded the full participation of the 980-strong Philippine delegation in these Games, which the nation ruled in 2019.
More than half of the Philippine contingent has arrived with athletes from archery, beach volleyball, dancesport, esports, sepak takraw, fencing and swimming checking in Thursday.