PRESUMPTIVE President Ferdinand "Bongbong" Marcos Jr. announced on Wednesday night he will appoint Presumptive Vice President Sara Duterte as the Secretary of the Department of Education after they take office on June 30.
Marcos said Duterte's appointment was one of the topics they discussed during their meeting on Tuesday night. Duterte immediately agreed, he said, adding partly in Filipino that, "she's very capable to handle it. I think, part of her agreeing to take it is that she is a mother and she wants to make sure her children will be well trained and well educated."
Both Marcos and Duterte won landslide victories in the May 9 elections, according to partial, unofficial tallies in the Commission on Elections transparency server, with 98 percent of results in.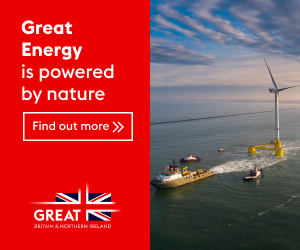 Inflation, energy, lack of jobs and education will be the immediate focus of his administration, Marcos Jr. said at his first press briefing since the May 9 elections.
Marcos Jr. said vetting for the Cabinet positions is being done in a very thorough, inclusive manner, with a set of advisers for each portfolio holding talks with experts and stakeholders in each sector, so they can get the best person for the job.
"My thinking is, [for] each department—we should talk to the specialists in that sector," he said, partly in Filipino. For example, he said, in picking the Agriculture Secretary, "we have to talk to all the agriculturists, all the stakeholders, [we will ask them who will make a good agriculture secretary?"
He continued: So that is how the process has been established," adding, "I continue to be guided by competence and willingness to work with the next administration."
And, because he has preached "unity" throughout the campaign, even the choiose of Cabinet secretaries will not be limited by political differences with potential nominees. "In our discussions, we have removed—what their political leanings would be—Lumaban ba sa atin?—that's not going to be part of the discussion."
On his priorities, he said, "the economy. Prices, energy prices, lack of jobs, infra—all of these areas will be critical in the next few years." Most economists have said the next president, while eager to continue the gains of the Duterte administration, will have little fiscal space for populist measures because of the huge debts incurred during the pandemic.
Image credits: Manuel T. Cayon