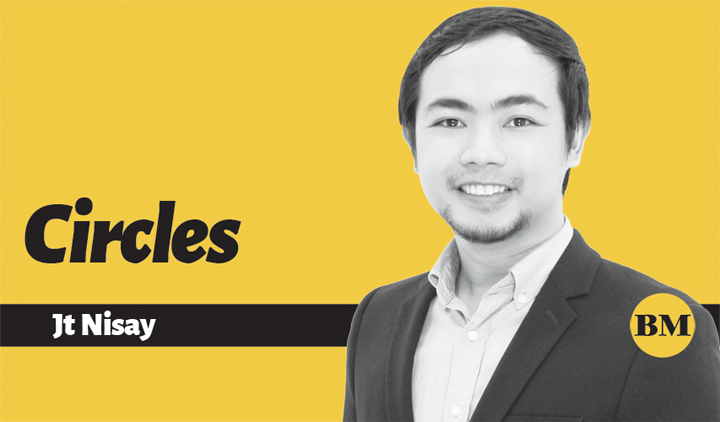 It's an exhibition title that encapsulates timing and intention.
In his 15th solo show/overseas debut that forms part of his year-long 10th anniversary in the Philippine art scene, titled Expanding Horizons, visual artist Kenneth Montegrande presents his evocative chiaroscuro paintings outside the country for the first time. The ongoing exhibition, already sold-out, is on view until May 13 at the Philippine Center in New York, presented by Galleria Camaya.
"We look to the horizons for inspiration, just like Kenneth who, despite or because of his humble beginnings, expanded his horizons to be the extraordinary artist that he is today," said Consul General Elmer G. Cato of the Philippine Consulate General, New York, during the show's opening reception last week. "Kenneth is indeed a Filipino to emulate; he was able to escape the mindset of "hanggang dito lang talaga ako," to "I can turn my life around." A true example of Filipino resilience. Let us continue to celebrate our Pinoy Pride and world-class Filipino talent."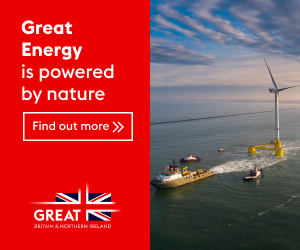 "[His] work is loved by both young and seasoned collectors," said Abigail Camaya Hills of Galleria Camaya. "He is God-fearing and this is evident in his inspired work."
Presented in Montegrande's milestone exhibition are 10 pieces that showcase his dramatic cloudscape and seascape paintings. But the scenic views and bible-verse inspired titles carve deeper meaning this time around as the artist reflects on his journey and personal life.
Montegrande nearly died of COVID-19 last year. The experience ingrained in him a renewed appreciation for life, inspiring an even more purposeful drive whenever he picks up the paintbrush.
"I always say that in life and in my paintings, there is light and darkness. We cannot appreciate light without understanding the meaning of darkness," said the self-taught artist, who names Rembrandt, J.M.W Turner and Claude Monet among his artistic influences.
Montegrande has established a style that will have many agree with his statement. His brand of abstract expressionism earned him distinct honors such as being the first Southeast Asian artist whose works are housed in the prestigious collection of Yusaku Maezawa, a Japanese tycoon and mega art collector who founded and currently directs the Contemporary Arts Foundation. He is also the youngest artist to exhibit at the Malacanan Palace Museum and be included in its prestigious collection.
In his ongoing exhibition, Montegrande's strength in lighting is on full display in featured artworks such as Light After the Storm Series 2, wherein the sky peaks through parting dark clouds, and in Lamentation 3:23, marked by an embracing glow.
The artist exerts as much attention in naming his pieces as he does in creating them, skimming the bible for verses and listening to worship songs, hunting for the perfect words. Montegrande often posts his artworks on his social media accounts with expanded descriptions of the title for captions. He said nothing compares when his followers thank him for posting an inspiring quote they relate to, empowering them to move forward.
"I think that's part of the purpose why God gave me this kind of talent: not just to paint but also to spread a message," he said. "Of course, nagkakamali rin ako at may mga pagkukulang din kasi at the end of the day, tao lang tayo, pero lagi ko pinagdadasal na wag Siya magsawa and to continue to use me and my artworks as a blessing to others."
In two of his exhibitions last year, Montegrande dedicated funds to helping those in need. He donated to Fundacion Sansó's active scholarship program, set to benefit seven fine arts scholars from Bulacan State University. He also presented P400,000, plus P50,000 from Art Lounge Manila, to Escuela Taller de Filipinas Foundation, Inc., which provides out-of-school youth with specialized skills needed in heritage conservation work.
Montegrande said there's another U.S. exhibition in the works next year. For this year, he's preparing for a three-man show in August with Artes Orientes, and a solo presentation in October with Galerie Joaquin at ManilART.
"I am just thankful," he said. "Basta ako trabaho lang; I leave it all to Him. Pagbubutihin ko lang to build long-term relationships with my collectors and all the galleries and people who trust me."