For travelers who love to taste the different regional cuisines of the Philippines, Ilocos Sur is a place filled with delicious food and delicacies that epicurious adventurers will appreciate. With its unique and exciting cuisine that features a beautiful balance between meats, seafood, vegetables, and local treats, there really is a lot to discover and go back to with Ilocos Sur cuisine.
It doesn't really matter whether you're a frequent traveler or a first timer in the region. Ilocos Sur's delicacies are sure to leave an impression with its delightful flavors. Ilocos truly has an exquisite cuisine which is heavy on meats but is not lacking in seafood, as well as vegetable dishes. It shares a lot of eats in common with Ilocos Norte, but it also has its own takes on certain essentially Ilocano fares. When it comes to local food tourism, Ilocos Sur cuisine is one to definitely explore.
If you're looking for the next stop in your culinary trip, check out this guide to Ilocos Sur's food and delicacies: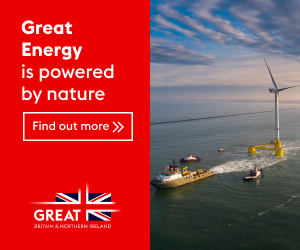 Ilocos Sur Food and Delicacies to Try
From bagnet festivals to the oldest panciteria in Ilocos, Ilocos Sur truly is a treasure trove of food. Wherever you may be, be it in the commercial center of Candon City or the quaint corners of the province, you will find that you will never be at a loss for delicious food. Ilocos Sur cuisine is really one of the best ways to fully experience the province.
From the "generic" Ilocano dishes such as the classic bagnet and empanadas to the pasalubong favorite Vigan longganisa, here are some of the most delicious dishes to try in the province:
Bagnet
Everybody knows what a bagnet is! This rich crispy pork belly is double-fried to a golden finish and often eaten as a viand, although it can be used as a topping for vegetable dishes such as pinakbet or as a pulutan when you drink basi (wine fermented from sugarcane), beer, or gin!
Ilocos Sur cuisine connoisseurs know that Bagnet is very un-Ilocano. That is because Ilocanos love to eat vegetables. Despite this, Ilocanos (and Filipinos in general) truly enjoy bagnet. In fact, the town Narvacan has a bagnet festival in December, a week before Christmas, to celebrate this beloved food. Make sure to try out this decadent and unique famous food in Bistro Candon in Ilocos Sur.
Chichacorn
Chichacorn is one of the best delicacies to munch on and bring back as a pasalubong. This snack is made of corn that has a very similar texture to kornik. Think of it as elevated corn chips–but it's at least ten times better.
In Ilocos Sur, LSJ in Candon is the most trusted and well-known maker of chichacorn. Owned by the Sy family, this chichacorn business started off by chance. Now, the Sy's business has grown and become one of the most iconic businesses which build up the Ilocos Sur food culture and delicacies. Today, aside from supplying Candon City and nearby towns' markets, transactions for LSJ products have stepped up and gone online, now being done through call-in orders by regular customers who buy in bulk to bring it to their places here and abroad. Other orders are also being coursed through the Candon City government, whom other customers who wanted the LSJ brand get in touch with to reach the manufacturer directly.
Kalamay
If you're looking for native Ilocos Sur food and delicacies, then you won't go wrong with kalamay. Made from coconut milk, brown sugar, and glutinous rice, this sticky sweet delicacy is a delightful treat for those looking for a filling snack. While not unique to Ilocos Sur, the province's kalamay not only has the flavor but the beautiful stories behind it.
When we talk about kalamay in Ilocos Sur, there's no better place to get it than in Candon City. There, you'll find Nana Caring's store which makes this delicious treat as a labor of love. Nana Caring's kalamay started to be sold in the Candon City plaza with other Ilocos native delicacies. It became a hit among early patrons and, decades up to now, remains a must-bring-home item for tourists and travelers. Nana Caring's calamay supply expanded to Vigan City and Baguio City, aside from those bought in bulk and brought home as pasalubong. Today, she developed a loyal clientele who keeps coming back to their stall in the plaza because she gives freebies for items bought, which she used as a marketing strategy.
Vigan Longganisa
Aside from the ever famous bagnet, the most famous food in Ilocos Sur is the Vigan longganisa. Made from ground pork, garlic, vinegar, and local spices, these pork sausages really capture any gourmand's attention with its distinctive taste. Much like the bagnet, the Vigan longganisa also has a festival of its own.
The Vigan longganisa is undoubtedly one of the stars in Ilocos Sur cuisine. Whether you're eating in one of the elegant restaurants in Calle Crisologo or in a local karinderya, a Vigan longganisa is sure to put a smile on your face and steal the culinary show. Because of its popularity all over the country, the Vigan longganisa is hands down one of the most popular souvenirs and products from the province.
Empanada
Empanadas aren't an exclusive Filipino dish, but Ilocos empanadas can definitely stand out worldwide. The Ilocos empanadas are basically made from shredded raw papaya cooked with longganisa bits and a whole fresh egg cracked over the mixture with a ground rice-based wrapper folded over and deep-fried to a crisp. The Ilocos Sur version has a naturally light brown crust, while Ilocos Norte's take has its crust tinged with food color to give it a yellow-orange hue.
One of the best places to eat in Ilocos Sur empanada is, of course, Irene's Empanada. They serve up delicious bites, whipping up fresh batches of Vigan empanada a la minute. The ingredients are ready, the frying pan is filled with hot oil, and, upon order, empanadas are assembled, wrapped, dipped in the hot oil to cook to a golden crisp, and then fished out and served. They can even be custom-made for customers—no longganisa for vegetarians, egg white only or no egg at all for those who don't want it—and there's no problem with hygiene, because customers get to watch as the empanadas bubble up in the pan. Most of them even enjoy their Vigan empanada on site because they're most delicious when freshly cooked and piping hot.
Okoy
If you've never had okoy, then you are in for a treat! This crispy snack is a prominent part of Ilocos Sur cuisine that features seafood and vegetables. Made with crispy shrimp fritters and a glutinous rice batter, okoy is a savory snack that almost everyone enjoys.
Okoy is often paired with vinegar, specifically Sukang Iloko. Eating this with the distinctively mild flavor of the vinegar really makes a difference. This snack is delicious enough to keep you satisfied until dinner, but not heavy–despite the ingredients! Try the authentic version once you visit Ilocos.
Pinakbet
Ilocanos love vegetables–and that love is showcased with the iconic vegetable dish of Ilocos Sur cuisine known as the pinakbet. It is a vegetable dish that combines okra, squash, bitter gourd, eggplant and string beans, and is cooked in a bagoong base. The final product is a rich, savory, and delicious viand that has spanned several variations all over the country.
It is important to note for the vegans out there: pinakbet is not vegan! While it predominantly features vegetables, pinakbet has shrimp sauce and steamed fish in its recipe. Of course, depending on where you are, there will be variations to the recipe. Experience authentic Ilocano pinakbet in Pinakbet Farm in Caoyan, Ilocos Sur!
Poqui-poqui
Simple yet satisfying, the poqui-poqui is another addition to the already delightful list of Ilocos Sur food and delicacies. Made with grilled eggplants, tomatoes, and garlic, the poqui-poqui is one of the few vegetarian dishes in the country. It finishes as a slightly soupy dish, making it an excellent choice to eat with steaming hot rice.
Poqui-poqui is often mixed with eggs, so it isn't a vegan dish. However, considering the versatility of recipes and cooking in Ilocos and all over the country, you should be able to find a dish that fits your preferences. This dish originates from Ilocos Sur and that is where you can still eat the most authentic and delicious poqui-poqui all over the province. For an elevated take on the classic dish, you can also try out Bistro 23's take on poqui-poqui to wow your taste buds.
Enjoy Ilocos Sur Food and Cuisine
Ilocos Sur is a beautiful place that combines history and modern sensibilities–and that is still reflected in its distinct and iconic cuisine. Going on a culinary trip and experiencing exactly how some of the most famous foods in Ilocos Sur are prepared and eaten authentically can truly open one's eyes. From snacks like chichacorn to full on dishes like pinakbet, Ilocos Sur doesn't disappoint.
Enjoy eating these delicious snacks and dishes in Ilocos Sur itself and experience the culture and history behind them first hand. Whether you're eating in one of the refined establishments in the picturesque Calle Crisologo or in one of the more quaint establishments, you can definitely feel the authenticity and pride within each dish.
Experience a culinary adventure and discover another delightful aspect of Ilocos Sur with its scrumptious food and delicacies!
Image credits: Rafael R. Zulueta