Property developers should continue their landbanking initiatives as the revival in economic activity will pave the way for the recovery of the residential sector, according to Colliers Philippines.
"We encourage residential developers to continue their landbanking initiatives within and outside Metro Manila, improve amenities especially for end-users that are still working from home, continue offering attractive payment schemes and complete projects as scheduled," Joey Roi Bondoc, associate director of Colliers, said during a recent online briefing.
He also urged tenants who are planning to rent condominium units to take advantage of discounted lease rates in major business districts, such as the Makati commercial business district (CBD), Ortigas Center, and the Bay Area.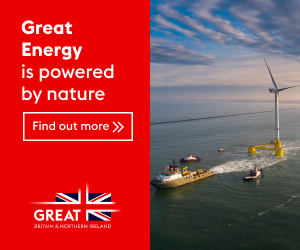 In its latest report, Colliers said average rents dropped by 0.2 percent in the first quarter, slower than the 1.6 percent decline a year ago.
"We expect rents to pick up by the second half as office leasing activities recover." In 2021, Colliers said CBDs accounted for 45 percent of total office space deals.
"We project vacancy easing to 17.2 percent in 2022. The return of more employees to their traditional offices should anchor the residential leasing recovery in Metro Manila."
According to Colliers, the return of more employees to their respective offices should boost residential leasing demand in CBDs. To capitalize on the projected rise in demand, Bondoc urged developers with a substantial number of ready-for-occupancy units located in these CBDs to offer attractive leasing terms to tenants to achieve optimal levels of occupancy.
Bondoc also urged developers to explore fringe areas viable for residential development.
In 2021, Bondoc noted strong pre-sales in submarkets including the Caloocan-MalabonNavotas-Valenzuela corridor, Alabang-Las Piñas, and Manila North. These areas accounted for 82 percent of aggregate take-up for affordable-to-mid-income projects in 2021.
"Developers should also look into parcels of developable land in Makati CBD and Bay area," the report read.
"Furthermore, Lamudi observed demand for condominiums in major CBDs have increased after Metro Manila de-escalated to Alert Level Lamudi noted that in Q1 2022, leads for residential rents in Makati increased by 40 percent quarter-on-quarter."
To distinguish themselves from the competitors, Bondoc said developers must tap green technologies. These include natural lighting, optimized air quality and rainwater catchment facilities.
"We also encourage developers to adopt sustainable features with the inclusion of green spaces such as vertical gardens in their upcoming project."
Global real estate services firm Jones Lang LaSalle (JLL) Philippines revealed in its latest study that homebuyers now prefer functional property features, such as allocations for a home office and study area and health- and wellness-related amenities.
With restrictions easing up, JLL said Filipinos are not only eager to explore the outdoors once more but are also seriously considering living close to it.
"Optimism in the market abounds especially with more economic sectors opening up. We now see more businesses encouraging their employees to return on site. This, coupled with the return of more foreign employees should have a positive impact on residential leasing," Bondoc said.
"Hence, we are projecting a gradual recovery in rents and prices which should extend beyond 2022. Business and consumer confidence should spillover to the pre-selling market. Hence, we project a recovery which should start by the second half of 2022."