The Philippine concert scene may once again return to its vibrant, pre-pandemic state with the recent launch of Live Nation Philippines, the Manila-based operations of Live Nation, dubbed as the world's leading live entertainment company.
Live Nation Philippines is the result of Live Nation's acquisition of Music Management International (MMI), considered the country's leading concert promoter responsible for bringing to the Philippines some of the biggest music acts in the planet including Bruno Mars, Ed Sheeran, Taylor Swift, Madonna, Guns N' Roses, Coldplay, U2 and BlackPink.
Also part of Live Nation's "strategic" acquisition of MMI Live is the appointment of the latter's CEO as the Managing Director of Live Nation Philippines. Under Pascua's astute stewardship, MMI Live was able to firmly put the Philippines on the global touring map of Asia, with one sold-out concert after another.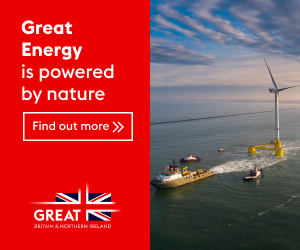 For almost 30 years, MMI Live specialized in promoting large and intimate scale concerts and prior to the pandemic has averaged around 20 shows a year. Long before it metamorphosed into Live Nation Philippines, MMI Live has already been the preferred partner of Live Nation.
"We have a long-standing and successful relationship with MMI, and the launch of Live Nation Philippines is the natural next step in our committed growth in the Asia Pacific region. MMI adds another part to our network and our vision to deliver exceptional live entertainment experiences to music fans and more opportunities for artists to grow their audience across the world," Roger Field, president of Live Nation Asia Pacific.
Prior to the pandemic, Live Nation operated more than 270 concert venues globally, where it also sells 500 million tickets in an estimated 40,000 shows and more than 100 festivals per year. With the easing Covid-19 restrictions, the company is now back to expanding its global footprint which includes the launch of Live Nation Philippines.
Although the launch did not officially announce any upcoming line-up of concerts, Pascua said that fans can expect at least two shows a month once Live Nation Philippines kicks off its maiden presentation at a date that is soon to be announced.
"[With] the launch of Live Nation Philippines, the sky's the limit, and we look forward to bringing even more of the globe's biggest stars and connecting fans with the artists they love and the magic of live," Pascua promised.
Pascua and Field did admit that K-Pop sensations BTS and English superstar, Adele are among the artists they hope to bring in the country even as they also intend to bring homegrown acts to other parts of the world via the Live Nation global network.