A Southeast Asia environment agency is finding ways to help manage plastic waste entering the world's rivers as it celebrated Earth Day 2022 on April 22.
The Partnerships in Environmental Management for the Seas of East Asia (Pemsea) released a set of five studies under Project Aseano, a three-year initiative to stop plastic pollution in two pilot sites—the Imus River in Cavite province in the Philippines and the Citarum River in Indonesia, a Pemsea news release said.
Funded by the Norwegian Development Program to Combat Marine Litter and Microplastics, Project Aseano is led by the Norwegian Institute for Water Research, and the Center for Southeast Asian Studies in Indonesia.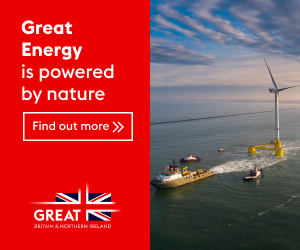 It is together with the Pemsea Resource Facility and the Asean Secretariat under the purview of the Asean Working Group on Coastal and Marine Environment.
Layman versions of the studies are publicly downloadable. The studies cover the social implications of plastic pollution mitigation, assess the knowledge, attitudes and practices on plastic waste and offer maps of the Imus River watershed.
It also identified hotspots of plastic waste. Waste entering this river system is liable to flow into the ocean via Manila Bay.
The studies were led by two academic institutions based within the Imus River watershed—the Cavite State University and De La Salle University Dasmariñas (DLSU-D).
"We wanted to understand not just what types of waste enter the Imus River, but how the people who live near the river itself perceived plastic pollution as well as local efforts to combat it," explained Dr. Edwin Lineses of DLSU-D.
"Through this, we were able to contextualize possible policies and initiatives that might once more make the river safe for bathing, fishing and recreation," Lineses said.
East Asian countries produce over half of the world's marine plastic pollution, and waterways like the Imus River act as conveyor belts that discharge waste to the oceans.
"Project Asean is developing practical measures to reduce the entry of plastic waste into rivers, while carefully assessing the interlinked dynamics between residents, local economies and the environment," explained Aseano Project Manager Thomas Bell.
Project Aseano promises to share proven and cost-efficient actions to help local communities better manage plastic waste from source to sea.
The project enhances capacity, monitoring, evaluation and inter-local government unit cooperation for various groups tackling river pollution. Its solutions are designed to be replicated and upscaled across the region, the news release said.
"For almost three decades, Pemsea has been developing and sharing solutions to revive the seas of East Asia," said Pemsea Executive Director Aimee Gonzales.
"This Earth Day, let's revive our rivers. Promoting integrated river management, just like integrated coastal management, translates to more productive waterways and healthier communities," Gonzales said.
Image credits: Gregg Yan/Pemsea photo