The Manila Electric Co. (Meralco) may have registered an increase of close to 6 percent in energy sales in the first three months of the year compared to the same quarter a year ago, as demand improved due to the easing of restrictions.
"Indicative numbers we have (show) close to 6 percent quarter growth compared to same period last year," said Meralco Chief Commercial Officer Ferdinand Geluz.
He said electricity demand of Meralco's residential, commercial, and industrial customers—which reached 7.4 million as of end-2021—grew because of "strong energization performance, recovery of commercial segment with easing of mobility and occupancy restrictions, steady growth of industrial segment with easing of mobility after the Omircron surge, back to office or hybrid set up for most segments, and warmer temperature".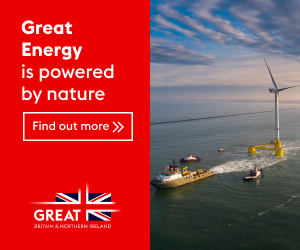 Meralco is set to announce the final figures on April 25 during the release of its first quarter financial performance.
At end-2021, Meralco's energy sales volumes rose by 6 percent to 46,073 GWh (gigawatt hours) from 43,572 GWh in 2020.
Energy sales volumes from Meralco and Clark Electric Distribution Corp. rose by 6 percent and 10 percent, respectively.
The improvement was driven by sustained residential consumption, ramp-up in commercial volumes amid more relaxed quarantine restrictions, and strong industrial rebound within the franchise areas. In terms of the sales mix, residential sales accounted for 37 percent, while commercial and industrial sales accounted for 33 percent and 30 percent, respectively.
In January, Geluz said Meralco's consolidated sales volume grew to 3,506GWh, which was "actually 2 percent better than 2021".
For February, Geluz said then "all indications lead to an increase of 6 percent at least for Meralco. So, we estimate Meralco volume to be more than 3,700 GWh and plus north of 3,700 GWh if we include Clark. That's (a) 6-6.5 percent increase."
The company announced last week that power rates for April will go up to P10.1830 per kilowatt hour (kWh) from P9.6467 per kWh last month.
The P0.5363 upward adjustment is equivalent to an increase of around P107 in the total bill of a residential customer consuming 200 kWh.
Meralco said generation charge, which makes up bulk of an electric bill, went up by P0.3987 to P5.8724 per kWh from the P5.4737 per kWh registered the previous month due to higher charges from Independent Power Producers and the Wholesale Electricity Spot Market.
"This month's generation charge increase would have been significantly higher, but Meralco coordinated with the Energy Regulatory Commission and some of its suppliers to again defer collection of portions of their generation costs to cushion the impact on the customers' bills," Meralco Head of Regulatory Management Office Jose Ronald V. Valles said.