Promoted as an environmental "advofest" (advocacy festival), 420 Movement PH is the brainchild of socially-aware musicians, artists and advocates who seek to use their platform to raise awareness on environmental issues.
With performances by Agaw Agimat, The Chongkeys, Piranha, Orb of Blood, Slowdough, and many others, the festival is set to be a whole day affair this coming April 20 at El Zamba Beachfront, Sitio Liw-Liwliwa, San Felipe, Zambales.
"It's a festival for arts and music, but mostly it's a movement," said Benjie Estanislao of the Chongkeys. "We are trying to put substance back into the festival so we can help out in spreading the information and educating the people."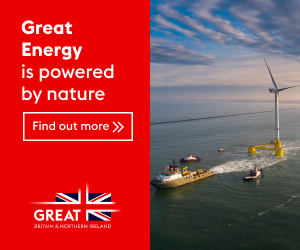 Though the main focus of the festival is for the awareness of the medical use of cannabis, 420 Movement PH also advocates for climate change awareness. As the subculture of cannabis is inextricably intertwined with love of nature, simple living, and compassion, the organizers feel that it is right to also bring up these issues during the festival.
"We are pushing for medical use of cannabis, but if you enter into the agriculture, hemp can actually help so much, kaya medyo nakikita namin na tama na ipagsabay yung dalawa," said Estanislao.
As climate change is one of the most existential threats to mankind in contemporary history, the organizers feel that it is their duty to relay this message to their followers and uplift the lawmakers, activists, and NGOs who are fighting for this cause.
"Kami ay sumusuporta lang sa mga proponents ng advocacy," commented Renmin Nadela of Agaw Agimat, "Sila yung talagang nandoon sa frontline, and kami, we just want to contribute through the festival, through music and the arts, and yun naman ang aming ambag,"
Described by Estanislao as a "festival where you don't just come to watch bands", the festival also places emphasis on self-care and environmental appreciation, as the daytime activities include a yoga session, volleyball match, dreadlocks session, and surfing lessons for all attendees. Attendees can also have the option to get creative with adorning their bodies with tattoo booths and face paint sessions. Merchants will also be selling their products throughout the event as a way to support local businesses. But most importantly, the festival will also have speakers from various advocacy groups, NGOs and lawmakers that will help educate festival participants on the many ways they can help the environment.
"We invited key personalities ng mga NGOs who have been pushing for this advocacy to share their knowledge, so may mga speakers kaming ininvite to give enlightenment to the audience kung ano yung ipinaglalaban namin," concludes Nadela, "Sa madaling salita, this festival is geared towards enlightenment while enjoying great music and fun activities."
The 420 Movement PH Festival is presented by Guerrilla Wear and Musikero (Musika – Sining at Kultura, para sa Reporma a Non-Governmental Organization (NGO) organized by musicians for musicians.
Tickets for 420 PH are available for purchase on the 420 Movement PH website at www.420movementph.com.