PUSHING further its "Tech-Up Pilipinas" advocacy, Union Bank of the Philippines (UnionBank) has tied up with Aboitiz Equity Ventures Inc. (AEV) and Tourism Promotions Board (TPB) to enable micro, small, and medium enterprises (MSMEs) thrive in the tourism industry.
Their key officials recently signed a memorandum of understanding for the launch of the "Biyaheng Digiskarte: Angat Turismo" project.
Through the UnionBank GlobalLinker (UBGL) MSME platform, the collaboration with AEV will offer technology-focused training courses to MSMEs aligned with TPB's Membership Program. Said courses are designed to provide learning opportunities that will enable capacity-building and address various gaps in digital competencies for small-scale tourism players.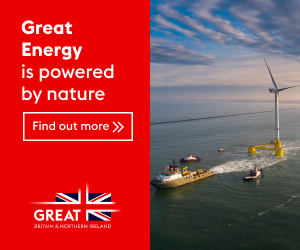 "The country's tourism sector was one of the hardest hit during this pandemic, that is why we want to offer additional training to help MSME owners in the sector hone their digital entrepreneurship skills," said Jose Paulo Soliman, UnionBank's vice president (VP) who also heads the bank's SME and "micropreneurs" segment.
"With this, not only will it become easier for them to acclimate to the growing digital economy; it will also help revitalize the tourism sector in general, and somehow the country's economy," he added.
TPB Chief Operating Officer Ma. Anthonette V. Allones shared about the project's relevance and foreseen impact: "There is a need on our part, in the tourism sector, in terms of building capacities for our stakeholders: to come to terms with the reality that if we don't go digital, we will be sidelined and get left behind."
Allones noted that almost all bookings and channels are being availed by those who already have online platforms. The rest who have not transitioned to digitalization nor embraced the technologies, she said, have yet to leverage on these opportunities.
"We are grateful to Aboitiz and UnionBank for this timely, relevant and much-needed partnership," Allones stated.
Meanwhile, AEV First VP for Corporate External Relations Christopher Camba pointed out that public-private partnerships such as their initiative "make great impact and clear results:" "We are more than glad to share our expertise [with] the tourism industry MSMEs, because we believe that…to achieve economic recovery, stakeholders must collaborate. In this case, building digital competencies is the way to go."
Part of the webinar series is "Biyaheng Digiskarte: Angat Turismo Serye," which will be facilitated by experts in the field led by Eric Caeg, president and founder of the Retail Academy Phils.
This effort also forms part of "GoBeyond Communities," the corporate social responsibility and employee-volunteering program of UnionBank, which encourages depositors to support their personal advocacies through active participation in select projects benefiting chosen communities.
Image credits: Aboitiz Equity Ventures Inc.