THE Subdivision and Housing Developers Association (SHDA) is bullish that property technology (proptech) can help future-proof the real-estate industry in the Philippines and bounce back from the Covid-19 crisis.
"Technology is quickly shaping the future of real estate and property industry. Our coping with the pandemic is fueling the adoption of many new technologies. In order to keep up, modern real estate technology companies create more ways and models to satisfy their customers," May Rodriguez, SHDA national president and Ayala Land Inc. Residential Business Group assistant vice president, said at a recent webinar.
Innovators, developers, partner government agencies and other stakeholders in the property sector discussed the importance of proptech solutions in improving the operations and customer experience in real estate.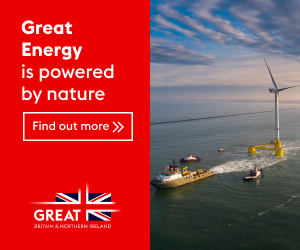 According to Umpisa Inc. President and Cofounder Pamela Belen, some developers exceeded their performance even during the pandemic on the back of their digital investments and initiatives.
Industry players for her must focus on fulfilling end-user benefits through proper client management and sales automation,
She cited, for instance, Umpisa's HomeJoy, which is an integrated online platform that enables the buyers, developers, sellers, funders and property managers to transact and coordinate online effectively. It offers cloud-based solutions, including lead generation, property documents management, data security, and client management through task automation, thus increasing sales conversion.
"Our goal is that by 2025, we want to modernize 1,000 developers in our country, which would equate to around 25 percent of the local real estate industry. These developers would have an end-to-end digital platform for automated home buying, selling, and financing," she said.
Nifty Hero Multimedia Services Founder and Chief Executive Officer Jeo Paz showed how technologies like augmented reality and artificial intelligence close the gap between homebuyers and sellers amid mobility restrictions due to the health crisis.
The tech innovation company offers an advanced marketing solution that allows developers to provide a more personalized and unique experience to customers like a visual tour of their prospective property using their mobile devices.
"The technology is already here in the country, and we were one of the pioneering developers doing this," Paz said.
Per Inventi Intellectual Holdings Corp. President and Chief Technology Officer Edward Encarnacion digitization is a key to address the challenges brought about by manual processes in property management.
Inventi provides a complete property management solution including data libraries, gate management, online forms, billing and collection, frictionless communications and engagement, dashboard and reports, and maintenance management.
"Everything can be automated. We're automating everything to allow developers and associations to do more and to improve their service without having to add people," he said. "Let people focus on addressing the concerns of their customers rather than doing admin work and following up. Let the machines do that."
George Siy, SHDA chairman and Convergence Realty and Development Corp. president, said that these proptech solutions now on hand for application save developers time and energy, as well as keep them from having a full team to develop and maintain services, thus allowing them to focus on their core business of development, sales and customer service.