San Miguel Corp. (SMC) on Tuesday said its initiative to clean up and rehabilitate the Tullahan and Pasig rivers and help mitigate flooding throughout Metro Manila has gained ground.
San Miguel President and CEO Ramon S. Ang said that after 22 months of cleaning up major segments of the Tullahan-Tinajeros River system, and nine months of activities at key sections of the Pasig River, the company's most recent hydrographic surveys show significant improvements in both rivers' depths and carrying capacity.
Ang said the Tullahan River's depths at areas along the 10-kilometer stretch the company's cleanup teams have worked on, are now between three to five meters, compared to one to two meters previously.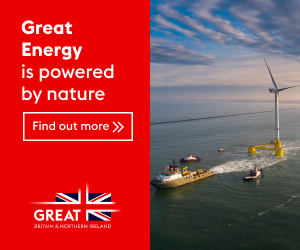 This is due to the removal of silt and solid wastes from the river's depths, which restrict both the water's flow and capacity, contributing to increased flooding.
For the Pasig River, Ang said completed sections now measure five to six meters deep from the previous two to three meters.
"Essentially, what we've accomplished is to remove the silt and wastes that have made these rivers shallow and increase their ability to receive water from upstream channels, particularly during heavy rain or typhoon season, which is when severe flooding in many areas in Metro Manila occur."
Ang said that for the company's Pasig River rehabilitation initiative, aside from continuing operations in Manila along the vicinities of Pandacan and Paco, activities are also now focused at the shallow Marikina River junction in Pasig City, the area where the Marikina and Pasig Rivers meet. Pasig river waters flowing into this area come from the Laguna Lake, via the Napindan floodgate.
"The Marikina River junction area is particularly critical as it acts like a bottleneck, restricting the flow of water flowing from the Marikina river. This causes the massive flooding we always see in upstream areas," he said.
"Once we deepen these areas, water will flow more freely and there will be less cases of overflow in areas that typically experience them."
To date, the combined total of silt and solid wastes removed from the Tullahan and Pasig Rivers stands at 1,221,206 metric tons (MT). Out of this total, 876,296 metric tons come from the Tullahan River, where Ang said teams on the ground estimate to hit the one million mark by June this year.
San Miguel has allotted a P1-billion budget for the program that was launched in 2020.
For the P2-billion Pasig rehabilitation effort, the company is currently extracting at least 3,000 MT per day to meet its new 75,000-MT per month goal. There are now two groups in operation in Manila and Pasig City. In March alone, these two groups removed 78,200 MT.
SMC is upping its daily extraction target to at least 5,000 MT per day in June as more equipment arrive. This is to meet its 125,000-MT per month goal and a total of three million metric tons in two years.
Image credits: Contributed photo