Philippine Savings Bank (PSBank), the consumer and retail bank arm of the Metrobank Group, announced keeping its Issuer Credit Rating of PRS Aaa (corp.) with a stable outlook from the Philippine Rating Services Corp. (PhilRatings).
A company rated 'PRS Aaa' has a very strong capacity to meet its financial commitments relative to that of other Philippine corporates, according to PhilRatings. A 'PRS Aaa' is the highest corporate credit rating assigned on the PRS scale, the company said.
A "stable outlook," on the other hand, is assigned when a rating is likely to be maintained or to remain unchanged in the next 12 months.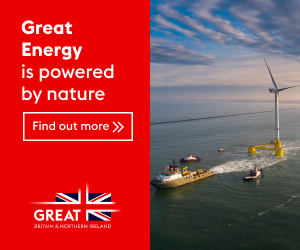 The ratings reflect PSBank's "strong market position, sound capitalization and prudent loan provisioning, strong parent and highly-experienced management team," according to the subsidiary of the Metropolitan Bank and Trust Co.
PhilRatings' ratings are based on available information and projections at the time that the rating review was performed. PhilRatings shall continuously monitor developments in relation to PSBank and may change the rating and Outlook at any time, should circumstances warrant a change.
Based on data from the Bangko Sentral ng Pilipinas (BSP), PSBank is the country's second largest thrift bank, as of December 31, 2021. PSBank ended the year with total assets of P260.8 billion. The bank, likewise, ranked second in terms of deposits (P216.8 billion) and net loans (P111.5 billion) and ranked first in terms of capital (P33.5 billion). The bank is a significant player in the consumer banking sector. According to PSBank, it accounted for 44 percent and 21 percent share of the thrift banking sector's auto loans and residential real estate loans, respectively as of end-2021.
PSBank has maintained a healthy capitalization. Capital Adequacy Ratio (CAR) stood at 24.3 percent as of end-December 2021, up from 19.4 percent in 2020 and exceeding the regulatory minimum.
As Gross Non-Performing Loans (NPL) ratio grew to 6.7 percent in 2020, from 3.6 percent in 2019, PSBank was proactive in its provisioning given the potential credit risks brought by the pandemic. Provision for impairment and credit losses expanded by 189 percent in 2020. Gradual recovery from the effects of the pandemic resulted in improved asset quality for 2021. Gross NPL declined by 29 percent from the previous year while the Gross NPL ratio improved to 6.1 percent. Following better asset quality, PSBank reduced its provision for impairment and credit losses by 52 percent in 2021.
Metrobank is the major shareholder of PSBank, with equity stake of 88.4 percent, as of December 31, 2021. Metrobank is a BSP-licensed universal bank and is the Philippines' third largest bank based on assets of P2.2 trillion, as of December 31, 2021. It similarly ranked third based on loans (P1.1 trillion), fourth in terms of deposits (P1.7 trillion) and second in terms of capital (P306.8 billion).
Holiday schedule
PSBANK announced all its branches will be closed on April 14 and 15, 2022 in observance of Holy Thursday and Good Friday.
Still, all its automated teller machines and the lender's mobile/online facilities will be available, the bank said.
Further, the lender said that payroll crediting on April 14 and 15 will proceed.
The bank also issued the following guidelines:
Check deposits after 4PM cut-off time on April 13 will be processed on April 18.
For time deposits, maturities on April 14 and 15 will be processed on April 18.
PESONet transactions made after 3 p.m. cut-off time on April 13, during the holiday and weekend will be processed on April 18.
For bills payments enrolled in Automatic Debit Arrangement, debiting of accounts with due dates on April 14 and 15 will proceed. For PSBank loan payments, accounts will be debited on April 18.