THE Bureau of Customs (BOC) raised P80.76 million from a public auction in the first quarter of this year of overstaying containers.
In a statement last Monday, the bureau said the proceeds came from its auction of nearly a third or 96 out of 304 overstaying containers that contained an assortment of items like rice and galvanized steel.
The BOC also condemned 170 overstaying containers, accounting for the bulk of the total. The large metal boxes contained used clothing, rotten foodstuff, used oil and used furniture, among others.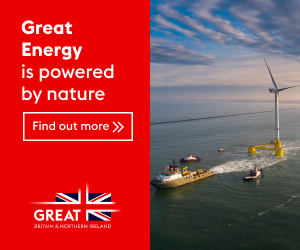 Meanwhile, the remaining 38 containers of twine, yarn droppings and cuttings were donated to various agencies.
"Through the continuous compliance with its mandates, the Bureau of Customs headed by Commissioner Rey Leonardo B. Guerrero, assures the public that it will remain steadfast in its efforts of ensuring unhampered delivery of its services, especially in these trying times that the movement of goods, essentials and non-essentials, is deemed both substantial and critical," it said.
Overstaying containers are either seized or abandoned. Disposing overstaying containers would also decongest the port of its cargoes aside from generating additional revenues.
Under Customs Memorandum Order 10-2020, cargoes that have not been withdrawn within more than 30 days from the date of discharge shall be tagged abandoned and, upon finality of the Decree of Abandonment, the Bureau shall then determine how to dispose these.
Further, Section 1141 of the Customs Modernization and Tariff Act states that goods subject to disposition may be donated, declared for official use by the bureau, or sold at public auction, while goods suitable for shelter, or consisting of foodstuffs, clothing materials, or medicines may be donated to the Department of Social Welfare and Development.
Last year, the BOC collected P645.77 billion, exceeding its P616.75-billion target by 4.7 percent.
Of the amount, P555.44 million was collected from the public auction of 1,257 overstaying containers last year.
For this year, the bureau is hoping to hit its full-year revenue collection goal of P679.23 billion, up by 10 percent from its target last year.
In the first quarter of this year, the bureau collected P188.506 billion, accounting for 27.8 percent of its full-year target. This is also up by 27.4 percent year-on-year from the P148 billion it collected in the same period in 2021.