TO enhance the Filipino workers' competency and improve their value, especially to international information technology companies, a deputy speaker has called on the government to invest in the knowledge economy.
Deputy Speaker Lorna Regina "Loren" B. Legarda explained her call comes as information technology (IT) companies based abroad have not had offices in two years, following prevailing health protocols to help curb the COVID-19 pandemic. So their work can be done from the Philippines, Legarda added.
In a statement, the lawmaker cited the country's IT professionals as an example, saying they should not simply do support staff work but also programming.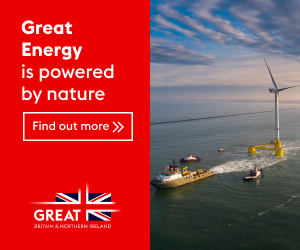 Legarda said support staff in the Philippines usually earn around P15,000 to P17,000 per month, whereas international programmers earn as much as P1 million per month.
"Filipinos are already the leaders in the business process outsourcing (BPO) industry. The next step is for them to do not only customer service but also knowledge process outsourcing, or KPO," she said.
"We have to invest in knowledge economy and keep on advancing the competencies of our workforce by introducing them to software programming and other innovation capabilities. This way, we create a workforce with highly specialized knowledge, making them more adept and qualified, which translates to higher compensation and higher probability of being hired by the world's best technology companies," Legarda added.
If you train Filipinos in these specialized skills, the House leader said they would also be able to earn as much as P1 million per month, even from the Philippines, more so now that work is being done remotely.
"Investing in human capital development, especially in education and training of students and the Filipino youth, would help the country produce workers equipped with the necessary knowledge and skills to advance research and development in the country, and be at par with its international counterparts," she said.
"The Filipino youth are the builders of the nation and the future of the country. For us to progress further, we have to empower them and provide them the avenue to hone their knowledge and skills through education and training," Legarda added.
Scale up
LEGARDA is the principal author of Republic Act 11293, or the Philippine Innovation Act, which aims to promote a culture of strategic planning and innovation to encourage creative thinking and knowledge creation and dissemination toward expanding and maintaining economic competitiveness.
Hence, she also renewed her call to scale up the mainstreaming of innovation as a vital component of the country's national development and sustainable economic growth.
"The government should encourage research and development based on science, innovation, and technology in transforming the Philippines into a competitive nation. Filipinos are naturally cordial and hospitable that is why the country excels in quality customer service. As we observe the rapid technological changes all over the world, we also have to help our people keep up with the advancements and adopt a broader view in developing innovation goals and strategies," Legarda said.