THE Olympic.org.NZ bared that that Otago midfielder/striker Hugo Inglis made his third Olympic appearance in Tokyo after London 2012 and Rio 2016.
He was part of the team that clinched silver (Gold Coast 2018) and bronze (New Delhi 2010) in the Commonwealth Games.
Inglis, with more than 230 caps for his country, is a super-skilled playmaker with excellent elimination skills. He is the team's vice-captain. There's no feeling like representing your country on the Olympic stage.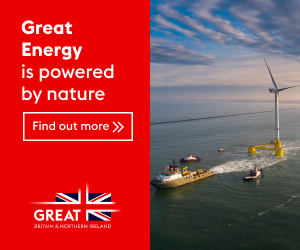 I was able to speak to Hugo last week. Unfortunately, I wasn't able to ask him if he plays professionally in the country. The question will be one of many that I will ask as we host him on the program "Sports For All."
Inglis, when not representing New Zealand, is competing professionally in the German Feldhockey Bundesliga for Hamburg Polo Club. The league is currently managed by the German Hockey Federation.
In August 2020, five months into the pandemic, Hugo joined an impact consultancy where they worked with clients to optimize for profit, people and planet. He found similarities with sport commenting: "Pro sports people are heavily invested into their organization [their team], they have the intention to contribute towards measurable on-field impact, whilst hopefully achieving some financial return. Individual performance is consistently measured using both qualitative and quantitative measures. Insight, science, data and technology are all blended towards managing for future outcomes."
Who is field hockey striker Hugo Inglis? The webpage fih.ch sheds a bit of light as to who the man is.
"For McCaw's compatriot Hugo Inglis, the classy attacker who has scored 66 times in 232 appearances since making his Black Sticks debut in 2009, it is a very different situation. In February this year, after struggling with a back complaint for the previous eight months, he had surgery on a prolapsed disc, targeting a return to full fitness in time for Tokyo 2020. In an interview with New Zealand's Otago Daily Times in March, Inglis admitted he knew the risks, telling reporter Adrian Seconi that competing in Tokyo "would be fantastic, but if it is too soon, it's too soon. That's life."
Whilst his desire to compete at a third Olympic Games—Inglis represented the Black Sticks at both London 2012 and Rio 2016—was one of the reasons for his decision to have the operation, it was certainly not the only one. "It is also about building my back for life," said Inglis in the same interview. "I've had eight months of pain—actually it has probably been eight years of back pain."
Obviously makes an impact of the highest degree on the field and off the field as well like the aforementioned impact consultancy but what's "High Impact Athletes?"
Hugo is the Managing Director of High Impact Athletes, the non-government organization channels donations to the most effective, evidence-based charities in the world in the sectors of Global Health and Poverty, Climate Change and Animal Welfare, and harnesses the power of the collective athlete voice to educate the world about the outsized benefits of giving effectively.
As Hugo Inglis makes an impact on the field, he makes a bigger impact off of it.