THE internal watchdog of the International Finance Corp. (IFC), may have violated its own environmental and social protection policies when it provided funding for coal projects in the country, according to the Philippine Movement for Climate Justice (PMCJ).
IFC is the World Bank Group's private sector arm.
PMCJ said IFC's internal watchdog, the Compliance Advisor Ombudsman (CAO), launched an investigation in response to a complaint brought by the PMCJ, with support from Inclusive Development International and Recourse, on behalf of affected communities across the Philippines.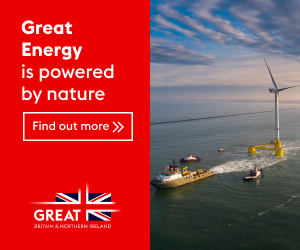 The complaint relates to IFC's $228-million investment in Rizal Commercial Banking Corporation (RCBC), which PMCJ said went on to become a leading financier of coal expansion in the Philippines, including the construction of at least 10 new coal-fired power plants.
"Development banks should be leading the way to address the climate crisis, but with investments like this the IFC is taking us backwards," said Aaron Pedrosa, Legal Counsel of the Philippine Movement for Climate Justice.
"Communities in the Philippines are suffering both the direct impacts of living near coal-fired power plants and the devastating effects of climate change. This isn't the kind of development we want," Pedrosa said.
PMCJ said the CAO report confirmed that IFC's failure to ensure that RCBC applied its environmental and social Performance Standards to the financing of these plants very likely caused grave harm to surrounding communities.
The group said coal plants have caused serious impacts on the livelihoods, health and well-being of affected communities due to air and water pollution and physical and economic displacement, among other harms.
Local community activists who opposed the projects faced reprisals for denouncing these. One prominent environmental and human rights defender, Gloria Capitan, was killed last July 1, 2016.
The report also notes that, once operational, the plants will produce approximately 40 million tons of CO2 annually—equivalent to roughly 30 percent of the Philippines' annual emissions in 2019—exacerbating a global climate crisis to which the Philippines is acutely vulnerable.
"This case is not an aberration —it exemplifies IFC's extremely problematic indirect lending practices," said David Pred, Executive Director of Inclusive Development International.
"IFC has contributed to serious harms to local communities and the environment by failing—over the course of a decade and still to this day—to ensure that RCBC and other financial intermediaries adhere to basic environmental and human rights standards," Pred said.
This is the first investigation ever undertaken by the CAO to specifically examine IFC's contribution to climate change through its indirect investments in fossil fuels.
PMCJ said that despite the World Bank's climate commitments, including a 2013 pledge to stop funding coal, IFC financing has continued to flow to financial intermediaries like RCBC that support new fossil fuel investments.