They are into a social movement that's both ground breaking and ground swelling. An earthquake and a storm surge in one that is starting to positively impact politics in our country.
They are young. They are all volunteers. They are involved, engaged, and committed.
Involved? They are doing their own thing out of their own volition. In every rally, they improvise their own get-ups; they buy their own paperboards and pentel pens and improvise their memes or slogans on placards, sometimes on the spot, on pavements or top of dining tables in nearby eateries. They practice tirelessly and sometimes spontaneously break into dance routines to entertain the crowd.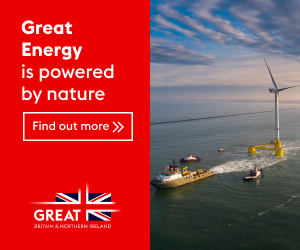 Engaged? They plan and organize marches and convoys and parades and rallies by themselves. In scheduled rally after rally, local volunteers spend sleepless nights grooming the venue, finalizing programs, coordinating with performers, and requesting for donations while those at home are preparing food packs and bottled water on the eve of the scheduled rally in their town or city and printing t-shirts and collaterals. All to be given away the next day for free to their fellow rally attendees.
Committed? Young office employees take work leaves on the day of the rally. They come early to the rally venue, they stay on for hours under the sweltering heat, never leaving even as the rain pours and until the last speaker and the last band is done with its repertoire. More and more are taking part in house to house campaign sorties, willing to walk through narrow streets and alleys, talking about their candidate, educating the undecided, giving out collaterals. Even when these materials are brazenly burned or thrown and discarded in their sight, they don't give up. They endure the bashing and taunting and insulting from every corner and every platform. Even from people whom they admire, love, and look up to.
Now here is a campaign that is running on young voters' enthusiasm and passion.
They are not paid; in fact they are spending from their own pocket. Abonado pa, some angrily answer back to those who accuse them of being bayad.
If their personal money is not enough, donors or fellow believers readily chip in, and these donations are meticulously accounted for with visual evidence of where and how the money was spent.
We are now witnessing the empowering of young voters. They are deviating from their parents' choices. Thanks to the Internet, they are doing their own fact checking and fact digging. They are deciding for themselves and unlike in the past, it's the youth that are now convincing their oldies to switch to their choices. Their argument: your generation failed miserably in making this country better. It's time we owned our future. And they're absolutely right.
They are in the real sense stakeholders who are investing in a candidate by giving their time, money and sweat. They are fighting for the future of a country that they all agree is worth fighting for.
This type of electing means there are no political debts to pay. The power is now being shifted to the people. They are the ones who "pay" the way to winning and now can demand to be heard.
It is organic. It is rising from the bottom up. It is not dictated or orchestrated by a political strategy imposed from above. It is festive and joyous. Everyone seems to want to be part of the next rally. Rallies have the feel of a music concert; with attendees carrying flashlights used in K-pop concerts. No wonder it has become addictive because a few tweet that they go to one rally after another, even travelling to far off places, "manifesting" themselves as they call it.
Those taking part have developed a sense of camaraderie and bonding that would hopefully last beyond the elections. "Lahat ay magkaka jowa" as one placard proclaims.
This is the "politics of joy" a term coined during the 1960s by Senator Hubert Humphrey when he was gunning for the presidency of the US. Joy can't be compelled and the way this campaign is engaging young citizens in the work of practicing democracy can inspire new creative ways of running field campaigns, with lessons for national, political and civic movements.
Today's young voters realize what is at stake and are moving heaven and earth to promote who they feel are the right candidates.
It's not only perplexing the tradpols, it's probably unnerving them. Hurdles thrown their way, pestered, harassed, booed, their murals sabotaged, they are undeterred and refuse to go away. In fact, they seem to surge in numbers week after week.
This is the subversive aspect of this new kind of political volunteerism. The ground is breaking beneath the feet of politicians who still believe in the old ways. This is politics not as usual. This is outside their antiquated old style model of how to win.
Admittedly, there is a lot of money being handed out in many areas, as being reported on social media. The old habits will not go away so easily. In a country as polarized as ours, in a society as profoundly unequal as ours, there are good reasons to remain wary.
But I see a sense of optimism rising in the hands of young Filipinos reaching out to someone who they believe embodies hope and a new future. I pray their wishes and their dreams will not be deferred or frustrated.
Can this groundbreaking phenomenon be sustained? Is it going to be the new game or just a fluke? I feel it could be the new paradigm for it's not only bringing out the best from the local people.
It is having a transformative effect on those who are part of it. Because now the youth know not just what democracy could look like but also what it could feel like, and what it could sound like.
I can only echo the plea of a known political analyst who asks on social media: "No matter what happens in the upcoming ELECTIONS, we need a real MOVEMENT for DEMOCRATIC change & social transformation—for keeps!"
I join him in paying tribute to the young volunteers and voters "for keeping our democracy alive."