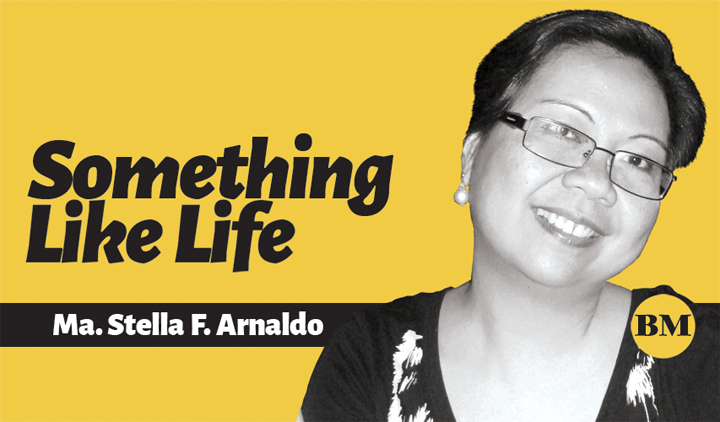 REVENGE travel and the ensuing recovery of many local carriers are encouraging maintenance, repair and overhaul (MRO) companies like Dornier Technology to expand their business not just in the Philippines but overseas as well.
Headquartered at the Clark Freeport Zone in Pampanga, Dornier Tech was established in 2008, then as a division of the highly successful Southeast Asian Airlines (Seair), co-founded by Iren Dornier, grandson of the legendary German plane designer Claude Dornier, and his longtime friend and fellow aviator Nikos Gitsis. Now the company is among the country's leading aircraft and aircraft systems MROs geared toward the growing needs of local and foreign carriers.
I sat with Gitsis recently to talk about the challenges helming the company, having been recently appointed its CEO.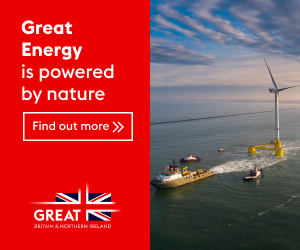 "When we started Dornier Tech, it mainly serviced the needs of Seair's aircraft, which were medium-sized passenger turboprops such as the Let410 and Dornier 328, and some random light maintenance work of third parties. After Seair, our anchor customer, was sold to Cebu Pacific in 2014, we began the long and arduous diversification into third-party service work and now stands as the only independent MRO in the country. We have become a key player to support the maintenance and repair requirements of almost all the local operators today," he stresses.
Gitsis brings a fresh perspective to the company, coming from his years of experience across different sectors in the aviation industry. "My focus will be to grow the MRO business here in the Philippines by expanding our customer base to include operators from around the region."
The Covid-19 pandemic gave Dornier Tech the opportunity to further develop its base maintenance capabilities in its hangar at the Clark International Airport.
Base maintenance refers to work on aircraft that is brought to the hangar. "It's usually scheduled maintenance jobs that require more in-depth work and inspections, and can take from a couple of days to weeks as opposed to line maintenance, which is done immediately on the ramp where the plane is located," he explains.
The pandemic and ensuing lockdowns made airlines realize the advantage of having a domestically-based MRO that could support their requirements, "which became a lifeline for our company in the past two years," says Gitsis.
He expresses optimism over the company's prospects, especially with the recent surge in travel, and the seeming rebound of many airlines riding the wave of tourism recovery.
"The business over the past three years has been advancing with strong double-digit growth. With the comeback of aviation, we expect 2022-2024 to show strong demand for both base and line maintenance, as well as training. And I believe Dornier Technology can continue its impressive growth profile for the foreseeable future."
Its location in Clark gives the company a unique advantage of offering cost-competitive, one-stop maintenance solutions to its clients.
"Because we are inside Clark's special economic zone, we enjoy the benefits of being in the tax-free zone, making import and export of aircraft parts and components easy for our clients through the zone's expedited process," Gitsis explains. "By keeping our costs as low as possible, we are able to be very competitive with our pricing, lower by 10 to 20 percent on the average, against regionally-based MROs."
Another advantage, he adds, is the company's 200-plus, highly-skilled and highly-motivated workforce. "Filipinos make up a large and very experienced pool of talent we draw from, when they want to come home or retire. But also, we have been recruiting locally from the well-established airlines here for some of our lead positions in the company. All of these, coupled with new entrants from the schools and other smaller companies in Cebu, Manila and Angeles City provide for a good mix. These younger professionals are motivated to grow into their careers, and are led by senior managers and repatriated Filipinos who come from international aviation leaders such as Singapore Airlines, Qatar, Emirates, etc."
Dornier Technology is certified by the Civil Aviation Authority of the Philippines as an approved maintenance organization, as well as by civil aviation authorities of South Korea and Indonesia. Outside of Clark, where it does base maintenance, the company also has line maintenance stations in airports in Manila, Cebu, Kalibo, Bohol, Davao, and Puerto Princesa.
Over the years, Dornier Technology has built a solid reputation among its clients. After 14 years in the MRO business, the company has been able to service carriers with domestic and regional routes. These include Airmark, Air Busan, Air Seoul, AirSWIFT, Alpha Aviation Group (Philippines), Alphaland Aviation Inc., Cebu Pacific, Hongkong Airlines, Jeju Air, Lanmei Airlines, Myanmar Airways International, Pan Pacific Airlines, Air Asia Group, and Royal Airways.
"We are positioning our company as the Center of Excellence for Base Maintenance of Turboprop [ATR and DASH8] and Narrow Body [A320 and B737] aircraft," Gitsis underscores. "At the same time, we are expanding our shop capabilities to provide total aircraft maintenance solutions to our clients. We believe that our best asset is our people. Thus, we are investing in the innovation of our technical training, and we are glad to offer these services to our clients and partners."
Image credits: Dornier Technology