Filipino dairy farmers stand to lose P240 million in income opportunities since they could be eased out in the government's milk feeding program this year due to Department of Education's (DepEd) recent policy shifts, an industry group said.
The Philippine Chamber of Agriculture and Food Inc. (PCAFI) wrote to Education Secretary Leonor Magtolis Briones seeking "reconsideration" of the department's policy concerning the 2022 School-based Feeding Program (SBFP).
PCAFI President Danilo V. Fausto said the latest policy of DepEd of implementing the SBFP from April to June will "diminish and minimize the participation of the local dairy farmers" in the feeding program.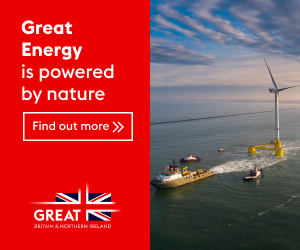 "We also learned that the DepEd had asked the National Dairy Authority [NDA] and the Philippine Carabao Center [PCC] for a certification allowing the sourcing of milk from commercial processors for the SBFP under 2022 GAA. We strongly deplore and object to this sudden and unilateral program implementation schedule for the 2022 GAA [General Appropriations Act]," he said.
"The schedule will effectively and unfairly prevent the local farmers, cooperatives and local milk processing plants from supplying the milk requirements of the SBFP under the 2022 GAA. This is totally unacceptable considering that RA 11037 states unequivocally
that as far as practicable, milk for the SBFP shall be sourced from local farmers and processors," he added.
Fausto, who is also a director of the Dairy Confederation of the Philippines, explained that local dairy farmers, processors and cooperatives have been part of the SBFP since 2019.
"They cannot possibly be expected to supply the GAA 2022 milk in the sudden and unilateral imposition of an April 2022 to June 2022 period within which to supply milk because the 2021 GAA is still ongoing and the milk is still being produced and delivered by them," he said.
Due to the policy shifts, Fausto explained that the local dairy industry stands to lose around P240 million in lost income opportunities and sales, with multinational commercial milk processors benefiting the most.
"We reiterate that local dairy farmers, cooperatives, and local milk processing plants are capable of supplying the SBFP's milk needs. With regards to supply, the whole local dairy industry is ready to commit or even exceed its 2021 deliveries," he said.
"We have supplied 20 days of milk feeding for GAA 2019, 50 days for GAA 2020 and currently GAA 2021 for 33 days. More so, for the program under the GAA 2022, which has a feeding program of only 16 days," he added.
Fausto said they are appealing to DepEd to reconsider its 2022 SBFP plan and allow local dairy farmers to serve and participate in the 16-day program.
"Some of our local dairy processors even reinvested their earnings from previous cycles to beef up and increase their production capacities and spent millions buying equipment in anticipation of participating and serving DepEd's demand," he said.

"In view of the above, we respectfully request that the local dairy farmers, cooperatives and processing plants be given sufficient time to complete their on-going deliveries under the 2021 GAA. Thereafter, they most certainly can commence deliveries for the 2022 SBFP," he added. -30 –