UNIVERSITY of the East (UE) put up a gallant stand as the Red Warriors were in a position to break into the win column at the expense of undefeated three-time defending champion Ateneo.
But the expected prevailed and the Blue Eagles slammed the Red Warriors with a 94-72 rout in Season 84 University Athletic Association of the Philippines men's basketball action on Thursday at the Mall of Asia Arena in Pasay City.
"We have problems and they manifested themselves at times during games," Ateneo coach Tab Baldwin said. "In the fourth quarter, we did a better job defending their three-point shooting."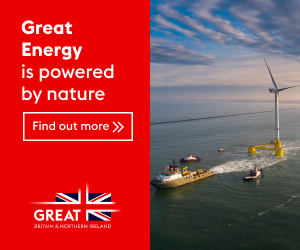 The Blue Eagles got a scare when the Red Warriors closed in at 53-51 on Nico Paranada's three-pointer midway the third quarter.
But they were all false hopes as Gian Mamuyac erupted with 10 of his 21 points—he also had nine rebounds—to deny UE's upset bid.
Mamuyac had 10 points in a 14-0 blast that gave Ateneo a 12-point cushion, 65-53, approaching the end of the third quarter.
Ateneo unleashed another 11 straight points for an insurmountable 84-62 lead that shattered all of UE's dream of toppling a big one with still six minutes to go in the final period.
Ange Kouame had 21 points, 13 rebounds and four blocks and Dave Ildefonso and SJ Belangel chalked up 12 points each for Ateneo.
The Blue Eagles stretched their winning streak to 6-0 this season and 32-0 since October 2018.
The Red Warriors? They're languishing in the cellar with 0-6.
Also on Thursday, Zavier Lucero nailed the decisive basket to lift University of the Philippines (UP) past De La Salle, 61-59, and send the Fighting Maroons to solo second place with a 5-1 card.
Lucero, a six-foot-seven scorer coming out of California State Maritime Academy, had a hulking performance of 21 points—11 in the pivotal fourth quarter and the go-ahead basket with 1:49 left—for UP which dealt De La Salle its second loss in six games.
National University routed University of Santo Tomas (UST), 82-51, to improve to 3-3.
Former La Salle Greenhills junior spitfire Joel Cagulangan joined Lucero in a 14-4 assault that transformed a 45-52 deficit to a 59-56 lead with 3:27 to go.
After Lucero's go ahead put back, both teams failed to score and De La Salle's Michael Philips missed a potantial game-winning drive at the buzzer.
Cagulangan made all his five points in that game-changing run and also had seven assists, five rebounds and two steals against five turnovers.
Justine Baltazar and Evan Nelle tallied 13 points apiece for the Green Archers.