REAL estate magnate Manuel B. Villar Jr. remains the country's richest individual, followed by port and casino tycoon Enrique Razon Jr., but the Sy siblings, as a group, remained on top of the list, according to the new world billionaire rankings released by Forbes magazine.
Villar, 72, has upped his fortunes to $8.3 billion, an increase from last year's $7.2 billion. His standing at Forbes, which based such rankings on stock prices and exchange rates from March 11 to calculate net worth, has improved to 263rd in the world from the previous 352nd in 2021 and 286th in 2020.
Razon, 62, is now the country's second richest with $6.7 billion from last year's $5 billion after his fortunes skyrocketed since the pandemic in 2020, with the control of East Zone concessionaire Manila Water Co. Inc. from the Ayala group.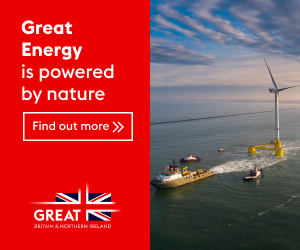 He is now the 369th richest in the world, a huge jump from 561st in 2021 and 565th in 2020.
"The number of billionaires worldwide fell, but 40 percent of those who remained got richer," the magazine said.
The Sy siblings, as a group, remained the country richest persons, with their diversified businesses that spans almost all sectors of the economy from shopping mall operation, banking, cement, hotel and gambling operations and property development.
Henry Sy Jr. has a net worth of $2.8 billion, followed by Hans Sy and Herbert Sy, both with $2.6 billion each; Harley Sy and Teresita Sy-Coson with $2.4 billion each; and Elizabeth Sy with $2.1 billion.
Andrew Tan, known for his property development, liquor and hotel and gambling operations, also landed on the list, but his fortunes dropped to $2.8 billion from last year's $2 billion and he is down to 1,096th in the world from the previous 1,008th.
Ramon S. Ang, president of conglomerate San Miguel Corp., also saw his fortunes slightly drop to $2 billion this year from the previous $2.2 billion.
Lance Gokongwei also landed on the list with his fortunes shooting up to $1.6 billion from the previous $1.2 billion.
Tony Tan Caktiong, founder of Jollibee fast food chain, saw his riches falling to just $1.3 billion from last year's $2.4 billion and far from the $4-billion mark in 2018.
Tycoon Lucio Tan also saw his fortunes slump to $1.2 billion, from $3.3 billion last year and $4.7 billion in 2018.
Betty Ang barged into the list after the listing of Lucky Me! Noodles and Skyflakes manufacturer Monde Nissin Corp. at the Philippine Stock Exchange last year with $1.2 billion.
Couple Maria Grace Uy and Dennis Anthony Uy also came into the list following the listing of Converge ICT. Also on the list were Indian businessmen Sunder Genomal, Nari Genomal and Ramesh Genomal after their minority stake in Page Industries, which manufactures Jockey underwear.
Businessman Roberto Ongpin was still on the list even after the delisting of his property development firm from the PSE following a messy split with its partner in 2014.
Globally, Elon Musk was this year's richest with $219 billion, followed by Jeff Bezos, who founded e-commerce giant Amazon with $171 billion; and Bernard Arnault and family, who oversee the LVMH empire, with $158 billion.