After two years into the Covid-19 pandemic, the country has now been placed under relaxed quarantine restrictions.
More Filipinos are now dining out with family and friends and traveling to tourist destinations. On the other hand, most companies and businesses have been calling their employees to report back to their workplace.
However, there are mixed feelings regarding the move to resume pre-pandemic activities. Even if most Filipinos remain fearful of their safety from the coronavirus, they had to go out of the house out of necessity.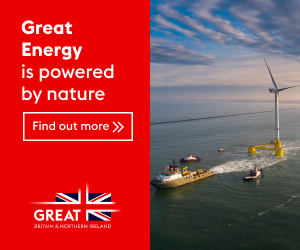 Worries about getting infected
According to the PhilCare Survey of Filipino Workers 2021, despite the rollout of mass vaccinations, being worried about getting infected by the Covid-19 virus remained high among the majority of respondents.
Placing the findings of the 2020 PhilCare Community Quarantine Wellness Index side-by-side with PhilCare's more recent study, the majority of respondents maintained that they strongly agree to washing their hands and disinfecting items bought outside before bringing them inside the house. However, it should be noted that responses in the 2021 study were gearing towards the weaker end of the strong agreement interval compared to the results of the previous year's study.
The majority of the respondents of the PhilCare Survey of Filipino Workers 2021 moved from disagreeing to being neutral about being comfortable in going to the hospital and from being neutral to agreeing about being comfortable in going to the supermarket.
PhilCare President and CEO Jaeger Tanco notes that business owners and corporate leaders like him should consider the findings of the recent PhilCare study as an indicator in gauging their employees' sentiments when it comes to drawing or implementing company policies during the pandemic.
"We understand that we cannot maintain the same level of restriction that we implemented during the onset of the pandemic. However, it doesn't mean that we could also drop our vigilance regarding keeping ourselves and our families safe from the coronavirus. Some of us may take the lifting of restrictions as a warrant not to adhere to safety protocols. This may be due to quarantine fatigue as we have been following health and security mandates for so long," explained Tanco.
Tanco believes that the workplace plays a crucial role not just in maintaining their employees' adherence to health and safety protocols, but also in helping them ease into the new normal.
"Aside from their homes, workers spend most of their day at work. The culture promoted at work highly influences the beliefs, sentiments, and decision making of workers. Companies that reflect their care and concern for their employees in the policies they implement are more likely to win the support and loyalty of their employees," added Tanco.
Necessary support from workplace
Employees would find it easier to ease into the new normal and to report back to work if they find the necessary support from their workplace to keep them and their families protected and secure from coronavirus infection. Employers can implement the following initiatives as part of their back to work protocol:
1. Ask employees to get vaccinated and get booster shots from their local government units.
2. Consult employees and involve them in crafting pandemic-related policies to win their buy-in.
3. Be open to accommodate flexible work arrangements among different groups in the workplace and implement transition periods to allow for adjustment and preparation among employees.
4. Ensure that the workplace adheres to health and safety protocols by ensuring that rooms and work areas are properly ventilated and sanitized.
5. Implement programs or initiatives to support employees in their efforts to maintain good health through subsidies, medical assistance, or through information support.
By implementing these suggested initiatives, companies and businesses may provide the right motivation for their employees to keep themselves and their families protected against the coronavirus even if it is difficult to do so.
"We do not have an idea when this pandemic will end. At this point, we understand that following strict health and safety protocols out of fear could really lead to quarantine fatigue and burnout. We don't want that to happen. To be able to journey into the new normal, we have to recognize that we need to have something to look forward to. We just have to stay alive and healthy until we reach that point we're hoping for," shared Tanco.
Image credits: Freepik.com