St. Luke's Medical Center has sent four nurses to the United Kingdom as part of its Nurse Training Program, a two-year structured program to prepare eligible and qualified nurse candidates for deployment in the UK.
The training program was launched in partnership with British medical professional Resource Finder. This seeks to address St Luke's nurse retention and provide employment opportunities for nurses to work in the UK with government hospital clients of Resource Finder.
The program also aims to provide a structured program of preparation for eligible and qualified nurse candidates to complete the UK's Overseas Nurse Process (ONP), as stipulated by the Nursing and Midwifery Council (NMC) of the UK, and support the ongoing promotional and recruitment campaigns of St. Luke's Medical Center.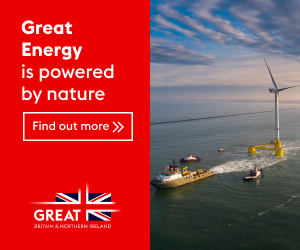 Nurses who are part of the Nurse Training Program are set to follow a series of coaching and learning sessions. They are given "protected time" to attend to activities in preparation for their examinations: OET and CBT.
Packets of educational materials were also given to ensure optimal preparation.
Prior to their arrival in the United Kingdom, the nurses received individual coaching opportunities and strategies learned by the point persons (AD CAI & DM CAI) from the Observership and OSCE Training (Northern Ireland).
The St. Luke's first batch of nurses is composed of Michaela Olaguer, Jeanne Rose Lacdang, Aeron Dave Paris, and Peter Jonathan Dela Cruz.
"This started way back in June 2018 when Dr. Arturo De La Peña called for a meeting and discussed his vision on how to help in the retention of nurses and support them in achieving their dreams. This is why I would like to thank Resource Finder for this opportunity to provide an ethical and fully-funded employment program to our nurses in the National Health Service (NHS) of the United Kingdom," said St. Luke's Chief Nursing Officer Maria Martina Geraldine Q. Dimalibot.
St. Luke's organized a special lunch event with SLMC executives last March 15 to hold a send off ceremony and make them feel their utmost support and pride.
"When we were able to identify an opportunity to help the nurses, we took the opportunity immediately and instituted this Nurse Training Program – UK Track. As such, we look forward to helping more nurses to enhance their skills and offering them diverse career development paths," said St. Luke's President and CEO Dr. Arturo De La Peña during the send-off program.
Dr. Dela Peña highlighted the nurses' essential role in the health system, which has been magnified during the Covid-19 pandemic.
"I hope you will not change. I would encourage all of you to go abroad because you can help your families better and it will benefit the country's economy, so mag-train tayo ng marami, magpadala tayo ng marami. Hopefully, they will come back and would still want to work with us," added Dr. De La Peña.