THE Department of Agrarian Reform (DAR) and the Land Bank of the Philippines have partnered to appraise the landholdings covered by the Comprehensive Agrarian Reform Program (CARP).
The DAR and the LBP Agrarian Operations Center IV (LBP-AOC) in Quezon II, recently conducted an on-site technical training on land assessment during the synchronized Joint Field Investigation (JFI) and geotagging activity.
The exercise aims to determine the necessary data for the appraisal of landholdings covered under CARP, the DAR said in a news release.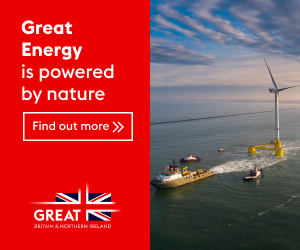 JFI teams from LBP-AOC IV Romeo Honrade and Vicente Mina spearheaded the field assessment of 9 landholdings covering several municipalities under the jurisdiction of Quezon II, totaling 105.6320 hectares and simultaneously taught the DAR field personnel on how to properly evaluate a property that is subject for coverage under the CARP.
Quezon II Provincial Agrarian Reform Program Officer II Engr. Cornelio P. Villapando described the activity as "hitting two birds with one stone."
"Based on recent top-level discussions, we are expecting that an administrative order will be signed and issued by our Secretary soon, in which the DAR shall assume the responsibility of handling the field investigation process that is currently being performed by our LandBank partners," Villapando said.
He said the activity is designed to be more than the usual joint field investigation, but as a mentoring session to pass on the necessary knowledge and skills—from LBP to DAR personnel—in evaluating a property.
Villapando said field investigations are crucial in the land valuation process to determine the necessary data for the appraisal of landholdings, which, in turn, is a key activity for determining landowners' compensation as well as amortization schedules of agrarian reform beneficiaries (ARBs).
"Over the years, we have accomplished much in our land distribution efforts primarily because of the huge help from LandBank. We are very grateful to LBP-AOC IV, headed by Maria Magdalena Espiritu, and the Valuation and Field Services Unit, headed by Noel Fruto, for being our ever-reliable and valued partner," Villapando added.
Benefitting from the Landbank mentorship were officials and personnel from DAR Quezon II Land Tenure Improvement Division headed by Chief Veronica Otcharan, who said: "Hopefully, we will be able to fill-in the big shoes that LandBank personnel will be turning over to us."