THE United States Department of Agriculture Foreign Agricultural Service in Manila (USDA-FAS Manila) urged American poultry exporters to coordinate with Philippine importers as the Bureau of Animal Industry (BAI), sans formal announcement, has suspended issuance of import permits for territories with bird flu outbreaks.
The USDA-FAS Manila pub­lished a report recently advising American poultry exporters to be wary of the fact that Philippine authorities will not issue sanitary and phytosanitary import clear­ances (SPS-ICs) for poultry prod­ucts coming from US areas affected by bird flu.
The USDA-FAS Manila noted that the USDA's Food Safety and Inspections Service (FSIS) will not include the above information in its export library since BAI, an at­tached bureau of the Department of Agriculture, "has elected to not issue formal trade suspensions."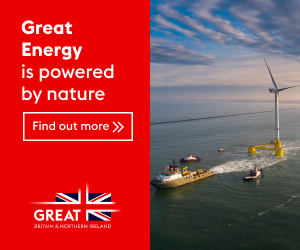 "FAS Manila strongly suggests that US poultry exporters check the APHIS [Animal and Plant Health Inspection Service] web site for updates on new HPAI detections in commercial poultry and sub­sequently work closely with their Philippine importers to obtain a valid SPS-IC from DA-BAI that would enable shipment of US poul­try meat and poultry meat prod­ucts to the Philippines," the inter­national agency said in its Global Agricultural Information Network (Gain) report.
The USDA-FAS Manila said as of March 31, BAI has not been issuing SPS-ICs for live birds, poultry meat and poultry meat products from three states and 9 counties in the US. The three states are South Da­kota, Missouri and Iowa while the counties are in Indiana, Kentucky, Delaware, Maryland, Minnesota, Wisconsin, Nebraska, New York and North Carolina.
The USDA-FAS Manila ex­plained that the USDA and the DA-BAI had entered into a written agreement in 2016 that the Phil­ippines would slap county-based temporary import bans if the US confirmed highly pathogenic avian influenza (HPAI) outbreaks.
However, the agreement al­lows the Philippines to impose state-level import restrictions if there are three or more counties in a single state that are "simul­taneously affected by HPAI in commercial poultry," USDA-FAS Manila added.
"This agreement limits the tem­porary export bans to the county level but allows for an escalation in scope to state-wide restrictions should three or more counties have confirmed detections in commer­cial poultry flocks," it said.
In February, the BusinessMir­ror broke the story that local meat importers have been urging the gov­ernment to resume the issuance of SPS-IC for poultry products from North America.
"We are concerned with the long delay in the issuance of SPS for US [United States] and Canadian poul­try. Some of our members have been waiting for three weeks when it should not take more than 2-3 days to secure a permit," Meat Importers and Traders Association said. (Re­lated story: https://business­mirror.com.ph/2022/02/28/govt-urged-to-issue-sps-ics-for-poultry-imports/)
The US is one of the country's major sources of chicken products, as it accounts for about a third of the Philippines's annual poultry imports.
From January to November 2021, the US was the second-largest supplier of chicken products to the Philippines, with shipments reach­ing 134,900.892 metric tons (MT).