Fourth of a series
Transformative or enhancement actions normally take place over a medium-term to long-term period. But a bankrupt state does not have the luxury of time to wait for much-needed revenues to flow in to address its ever-increasing public service expenditures and ballooning debt and interest servicing.
As suggested in my article last week, there are actions of the tax collectors from the Bureau of Internal Revenue (BIR) and the Bureau of Customs that can be implemented the soonest and the fastest way possible. I mentioned BIR tax audits and the BOC post-importation inspections as areas for "quick wins" of increasing tax and tariff collections. But, this time, instituting these mechanisms with some variations.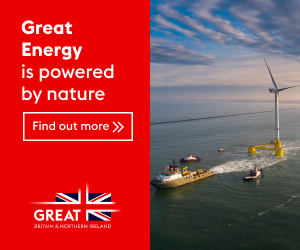 The BIR and taxpayers undergo this annual (sometimes even more frequently in a year) ritual of tax audits. The Letter of Authority (LOA) issued by the BIR to authorize its revenue examiners to conduct tax audits is often dreaded by taxpayers. Taxpayers put in much effort, time, and even financial resources when engaging with BIR examiners.
The BIR annually comes up with its audit priority programs. In the past two years for 2021 and 2022, it issued Revenue Memorandum Circular 23-2021 and 10-2022. Perusing the two circulars, enforcement programs listed therein include Run after Tax Evaders Program, Oplan Kandado, and Intensified Audit and Investigation. For the last program on audit, it is specified in both circulars that BIR offices should collect at least 3 percent of total tax collection goals (after some adjustments). I recall that even when I was the Commissioner of Internal Revenue from 2009 to 2010, this 3 percent audit collection was the benchmark. However, from available public records of the BIR annual reports, the BIR has missed this target for 2019 and 2020. In 2019, it collected from audit only P57.96 billion or 2.42 percent (before adjustments) of its total tax collections, and a lower audit collection of P33.88 billion and a ratio of 1.5 percent in 2020. This substant reduction of tax audit collections by 41 percent in 2020 compared to 2019 makes me wonder if the BIR's tax audit was adversely affected due to the first full year of the Covid pandemic affecting businesses in 2020, or the fear of BIR examiners in engaging face to face with taxpayers in the course of their audit during the pandemic. Perhaps, both reasons apply.
Now that the adverse impact of the pandemic is declining and businesses are slowly returning back to normal, the BIR can now actively pursue this audit mechanism to arrest the declining trend of tax audit amounts and collect more from this source to add to the dwindling financial resources of the government.
However, in order to enhance the efficiency of the audit process while at the same time minimizing the irritants and problems associated with this, some new policies, as well as operational innovations, should be put in place.
To be continued
Joel L. Tan-Torres is the Dean of the University of the Philippines Virata School of Business. Previously, he was the Commissioner of the Bureau of Internal Revenue, the chairman of the Professional Regulatory Board of Accountancy, and partner of Reyes Tacandong & Co. and the SyCip Gorres and Velayo & Co. He is a Certified Public Accountant who garnered No. 1 in the CPA Board Examination of May 1979.
This column accepts articles from the business and academic community for consideration for publication. Articles not exceeding 600 words can be e-mailed to jltantorres@up.edu.ph.