THE Philippines opened its borders to all fully vaccinated foreigners to all countries last Friday, a development that spurred a request for new visa issuance guidelines by the Department of Foreign Affairs.
This is the first time the Philippines has fully opened the country from international visitors, with almost the same regulations before the first lockdown of the pandemic in March 2020.
This after the Inter-Agency Task Force for Management of Emerging Infectious Diseases (IATF-EID) issued Resolution 165, Series of 2022, lifting the requirement for fully vaccinated foreigners coming from visa-restricted countries to secure Entry Exemption Document (EED).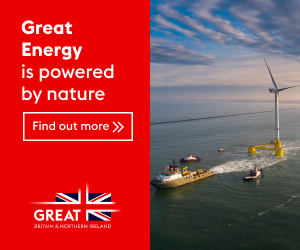 During the past two years of varying degrees of lockdown, the EED was earlier required for travelers to the Philippines, both from visa-restricted and visa-free countries. Individuals or compa­nies needed to submit justifica­tion to the DFA for coming to the Philippines. On February 10, 2022, this requirement was lifted for visa-free countries.
Among the top 12 source coun­tries of foreign tourist arrivals in the Philippines in 2021, only nationals of China and India are required to secure visas. The other 10 countries among the Philippines's top source of foreign tourists—United States, Japan, Canada, South Korea, Turkey, United Kingdom, United Arab Emirates, Saudi Arabia, Austra­lia, Germany—are not required to secure visas.
The IATF has likewise directed the DFA "to promulgate guidelines, circulars and other issuances as may be necessary to fully restore visa issuance and visa-free entry privileges…to its prepandemic state."
T he r e a r e 155 cou nt r i e s which enjoy visa-free entry to the Phi l ippines for 30 days, whi le Br a z i l i an and I s r ae l i nat ionals can stay up to 59 d a y s (https://dfa.gov.ph/list-of-countries-for-21-day-visa). Foreigners wishing to extend their stay beyond the visa-free per iod are required to get 9A visa at a Philippine Embassy or consulate, or if al­ready in the Philippines, before the Bureau of Immigration.
Business people from Asia- Pacific Economic Cooperation are also no longer required to secure visas if they are holders of APEC Business Travel Card. Tourists who are holders of valid American, Japanese, Australian, Canadian, Schengen (AJACS) or AJACS-United Kingdom visas are also allowed to enter the Philip­pines without visas.
Based on the IATF resolution, foreigners are no longer required to secure EED on the following condi­tions:
■ Fully vaccinated, except for minors below 12 years old travel­ing with fully vaccinated foreign parents
■ Carry an acceptable proof of vaccination
■ Tested negative for COV­ID-19 — RT-PCR test taken within 48 hours, or antigen test conducted by a laboratory taken within 24 hours prior to date and time of de­parture from the country of origin
■ Valid passport for at least 6 months
■ Valid tickets for their return journey to port of origin
■ Travel insurance for Covid-19 treatment costs from reputable insurance providers, with a mini­mum coverage of US$35,000 for the duration of their stay in the Philippines.
Foreign spouses or foreign chil­dren of Filipino nationals or balik­bayans (former Filipino citizens) are exempted from requirement to submit valid tickets for their return journey.