ELECTRICITY demand in Luzon is expected to peak at 12,300 mega­watts (MW) in May, according to the Independent Electricity Market Operator of the Philippines (IEMOP).
"Peak demand is projected to happen in May, around 12,300MW. We just entered the summer months. I think our projection will increase for April. With this trend, the peak we experienced in March could still increase in April. For May, our projection is 12,300MW in Luzon," said IEMOP Chief Operating Officer Robinson Descanzo.
In March, Luzon peak demand reached 11,617MW. It surpassed prepandemic level, which reached 11,307MW in June of 2019 and last year's peak at 11,601MW in June.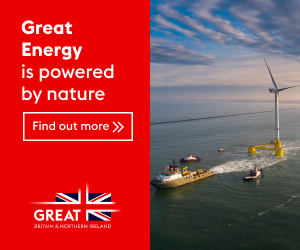 The operator of the Wholesale Electric­ity Spot Market (WESM) has anticipated that peak demand in Luzon increases 6.15 percent every year, 7.28 percent for Visayas, and 7.9 percent for Mindanao.
IEMOP observed an increasing trend in demand, mainly attributable to the im­position of Alert Level 1 in Metro Manila last March 1, later followed by the imple­mentation of a lesser restrictive alert level status in other provinces that took effect last March 16.
Descanzo said there is no direc­tive yet if the secondary price cap (SPC) should be lifted. "For now, there is no order for suspension of the SPC. We always abide by what­ever guidelines are issued by the DOE (Department of Energy) and the ERC (Energy Regulatory Com­mission).
The Philippine Independent Power Producers Association (PIP­PA) earlier asked for the removal or adjustment of the SPC.
"Our personal view is that there are other mechanisms for these generators to at least recover their costs in a particular day or month while fuel costs are rising. We think that by way of mechanism, the gen­erators can immediately recover their costs," said Descanzo.
The SPC is a price-mitigating mechanism imposed when there are persistent high market prices.
'Probe outages'
MEANWHILE, consumer advocacy group Laban Konsyumer, Inc. urged the ERC to probe the recent un­planned outages of several power plants and to protect consumers from the impact of high world oil prices on power rates.
"Instead of just conditioning the minds of the public that power rates will increase in the coming months, the ERC should also in­vestigate, reprimand and even pe­nalize these power producers for their unplanned outages, as these pressures the generation costs to increase, which are eventually charged to many hapless consum­ers," said LKI President Victor Dimagiba.
Dimagiba said power producers should always ensure their power plants are well maintained. "The penalties must also be severe to encourage these power produc­ers to improve their services and to ensure their facilities are well-maintained to avoid any occurrence of unplanned outages."
Dimagiba said the tight supply resulting from these unplanned outages could also have been man­aged better, if additional capacities were put up, and if only the National Grid Corporation of the Philippines (NGCP) had contracted more firm power reserves.
"The Department of Energy (DOE) should do everything in its power to make sure committed power projects, especially those that can boost our available basel­oad capacity, will come online and on time. It should also push more investors to put up the much-need­ed generating capacity that we need to support the country's growing energy requirements," Dimagiba said.